GABI on Fear, Vulnerability and the Human Voice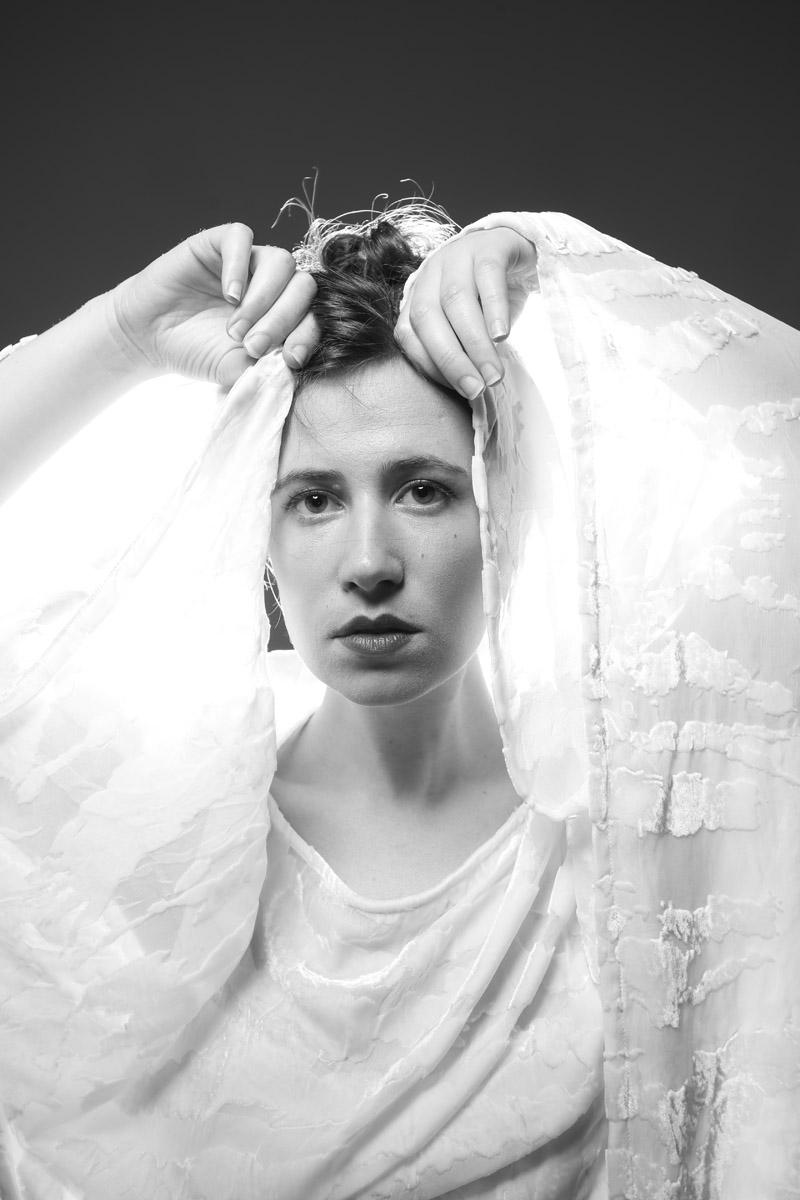 The music of GABI is hard to pin down. Chopped vocal fragments float and cluster among classical orchestration, found sounds and abstract electronic textures. At times atmospheric, at times heart-breakingly intimate, the music takes cues from Meredith Monk and Björk, using the power of the human voice to create strange, densely-textured soundscapes that pendulum between song, improvisation and composition.
A classically-trained vocalist and composer, Gabrielle Herbst released her debut album Sympathy in 2015 on Software Recording Company, a record label founded by electronic musician Oneohtrix Point Never.
We join GABI in the green room at Le Poisson Rouge to discuss the relationship between text and sound and channeling fear to expose the profound vulnerability of the human voice. Then we take performances of her songs "Whole with You" and "Fleece" live at Le Poisson Rouge.
Download GABI's Whole with You and Fleece as part of Season Two of LPR Live, with host John Schaefer. Listen to trailblazing new music performed live at Le Poisson Rouge, and enjoy interactions with artists and audience members. Subscribe to LPR Live on iTunes or wherever you get your podcasts.