Gabriela Lena Frank Draws on Dances, Dreams and Sacrifice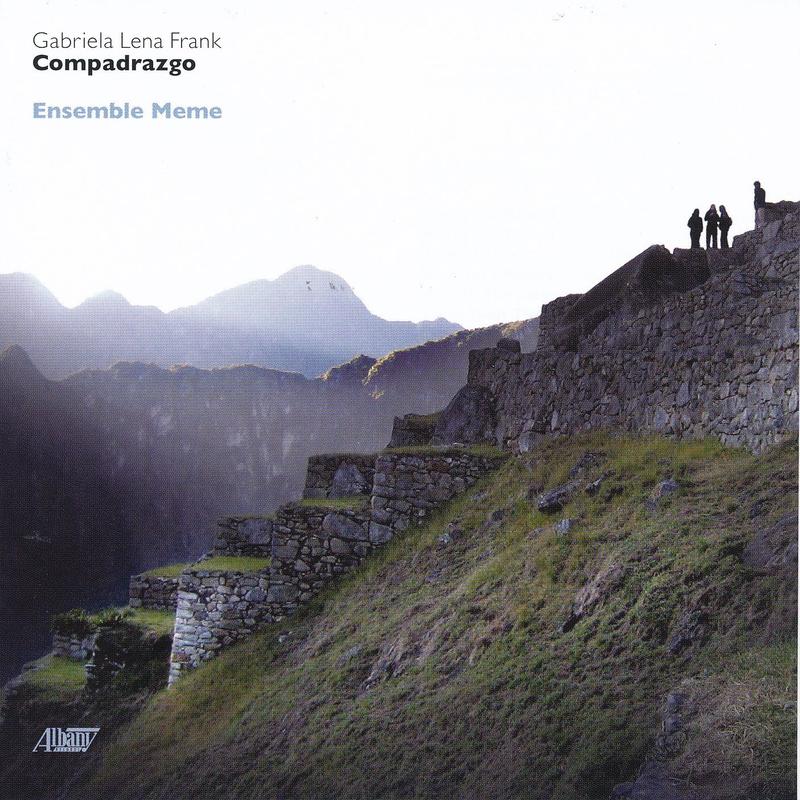 With ancestral ties to Perú, China, Lithuania and Judaism, you can bet that California-born composer-pianist Gabriela Lena Frank is going to draw on these cultures for inspiration. For her most recent album, "Compadrazgo," the Grammy Award winner and recipient of a 2009 Guggenheim Fellowship focuses on her Latin side, with references to her travels throughout South America.
"Compadrazgo" is a Spanish word that literally means co-parents, but translates to a kinship found in Latin American culture. "Compadrazgo is the running theme of not just this compact disc recording but of my life," writes the composer in the liner notes, which are graced with beautiful black and white photographs of Perú. "Compadrazgo suffuses the solitude of my studio as I compose, attempting to capture memories in their original vibrancy. In this way, I am never truly alone, dancing with jokes told and secrets shared," added Frank.
The album consists of four pieces that were written over the course of seven years and they all feature acrobatic piano parts, performed by pianist Molly Morkowski, along with other members of Ensemble Meme.
Frank pulls many colors from the solo piano in the earliest work on the album, Sonata Andina. Written in 2000 while she was still a student, Sonata Andina uses various effects to imitate sounds of drums, flutes, panpipes, guitars and marimbas. The driving last movement is inspired by a dance for the "saqsampillo," or jungle dweller.
Sueños de Chambi: Snapshots for an Andean Album is a seven movement work for flute and piano, where each movement is based on a different photograph by American Indian photographer Martin Chambi. Movements of this piece range in mood from melancholy to a lively folk dance.
The third work on the album, Canto de Harawi: "Amadeoso" is an intriguing tone poem inspired by a recurring childhood dream involving the movie "Amadeus." The short piece for flute, clarinet and piano portrays slightly eerie scenes from Frank's past.
The final and most recent work, for piano quintet, uses melodic and rhythmic motifs from Perú and Bolivia. Tres Homenajes: Compadrazgo ends powerfully, "an oddly violent form of compadrazgo," writes the composer, where young men fight to their deaths as a sacrifice for a bountiful harvest and a season free of illness.
This audio is no longer available.