New York Now
On-Demand Audio: George Benjamin's 'Written on Skin' in its US Premiere
On Tuesday, Nov. 5 at 8 pm, Q2 Music presents the webcast premiere of the US premiere of George Benjamin's erotic, macabre and widely-lauded opera Written on Skin, as recorded live in concert at Tanglewood's Festival of Contemporary Music this past August. Featuring soloists and musicians drawn from the Tanglewood Music Center Fellows and conducted by Benjamin himself, Written on Skin was the culmination of Tanglewood's new-music season with festival director and pianist Pierre-Laurent Aimard. 
Musical America editor Sedgwick Clark joins us before the webcast for a quick introduction to British composer-conductor George Benjamin and to set the stage for the US premiere of Written on Skin.
Adapted from a 13th-century Provençal tale by British playwright Martin Crimp, Written on Skin spins a mystical and gruesome story of a vicious feudal lord, known only as the Protector, who commissions a young illuminator of manuscripts – the Boy – to craft a book in his honor. Aroused by the Boy's other-worldly artistry, the Protector's long-supressed wife, Agnès, seduces the Boy and with new-found courage exposes the infidelity to her husband. The Protector responds by murdering the Boy and secretly serving his heart to Agnès at dinner, whose reaction is to claim victory by having her lover's sweet taste forever in her mouth. 
Written on Skin has received superlative reviews since its premiere last summer at the Aix-en-Provence Festival and subsequent stagings in London, Amsterdam, Toulouse, Munich and Vienna. After its US premiere at Tanglewood, the New York Times described Written on Skin as a "psychologically gripping, emotionally heart-pounding and viscerally satisfying drama that throws up moral questions that linger long after its 90-minute run"; the Boston Globe complemented "George Benjamin's complexly beautiful 21st-century score, one that carries forward the worlds of Debussy and Berg without surrendering to either one."
Full cast:
Tanglewood Music Center Fellows
George Benjamin, conductor 
Agnès - Lauren Snouffer, soprano
Protector - Evan Hughes, bass-baritone (guest artist)
Angel 1/Boy - Augustine Mercante, countertenor
Angel 2/Marie - Tammy Coil, mezzo-soprano
Angel 3/John - Isaiah Bell, tenor
Many thanks to Michael Nock (Tanglewood Music Center), Norman Ryan (Schott Music) and Cece Wasserman for making this streaming audio possible. Engineers include Tim Martyn (audio producer) and Zana Corbett and James Perrella (recording engineers).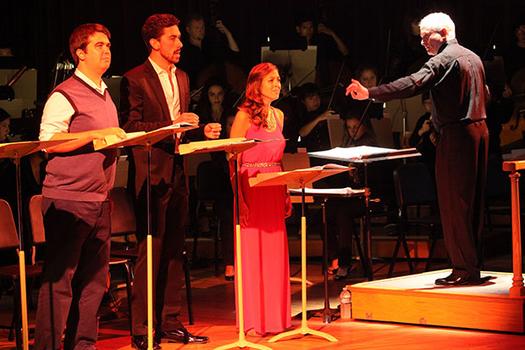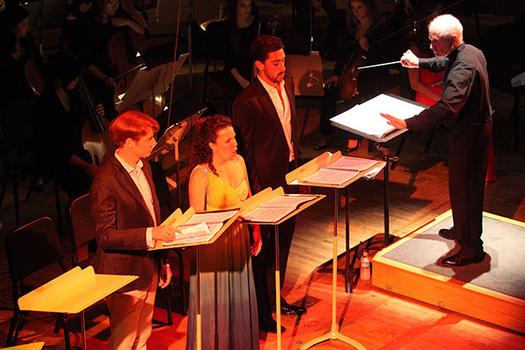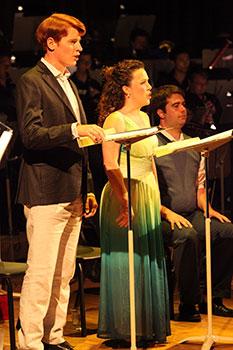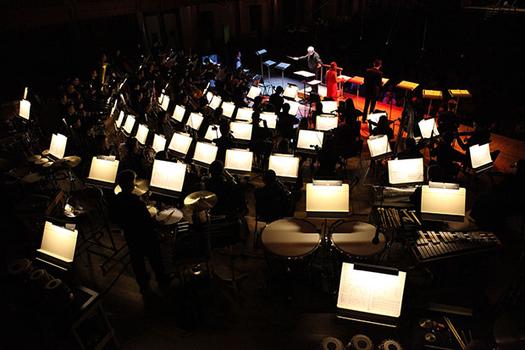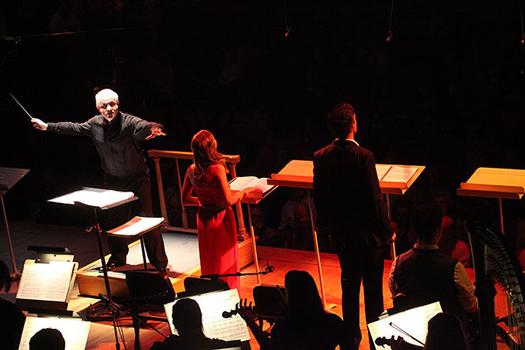 of