Glenn Kotche's Colorful, Infectiously Rhythmic 'Adventureland'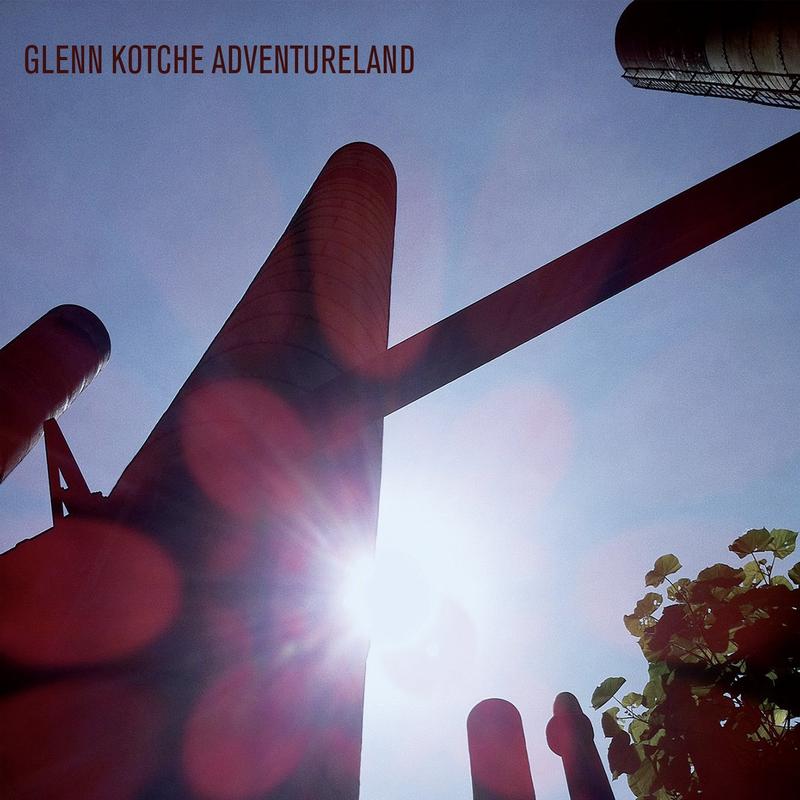 "Adventureland" is the latest release from Glenn Kotche featuring his original compositions and will be available next week. His previous recording, "Mobile," is excellent; David Harrington of the Kronos Quartet thought so too, because after hearing it he asked Kotche to write a piece for them. The resulting seven movement work, Anomaly, for the Kronos Quartet with Kotche on drumkit and electronics is the musical thread that weaves through "Adventureland."
Kotche has been so involved in the contemporary music scene over the past several years that I'm not sure anyone reading this needs to be told that he's also the drummer for Wilco, but there you go. He's collaborated with So Percussion, Bang on a Can All-Stars, Eighth Blackbird, and Victoire, and he'll be performing with cellist Maya Beiser later this month at the Yerba Buena Center for the Arts in San Francisco.
Listening to "Adventureland" from start to finish is a shuffle-like experience. All seven movements of Anomaly are interspersed between movements from other pieces. In fact, the other major piece on this recording, The Haunted (not for two pianos and two percussion, but instead "For Two Pianos vs. Percussion," according to Kotche in the liner notes), is even in a mixed-up order, beginning with the fifth movement, ending with the second, and the first somewhere in the middle.
The Haunted, inspired by a tour Kotche took of a famously haunted former steel mill in Alabama, is energetically performed here by Lisa Kaplan and Yvonne Lam on piano and Matthew Duvall and Doug Perkins on percussion.
There are also two single movement pieces on "Adventureland." One of these is called The Traveling Turtle performed by Gamelan Galak Tika. Kotche could have easily made the piece much more complex, but instead there is a sense of restrained patience coupled with a subtle dramatic arc. In fact, it's probably fair to say that the whole album follows this description.
The remaining track, Triple Fantasy, is made up of three different things all mashed together: the the fifth movement of Anomaly, a piece previously written for Eighth Blackbird called Double Fantasy, and various field recordings.
It's no surprise that the music of a percussionist is so focused on rhythm, but that's one of the most distinctive features of all of these pieces. Although there are several fleeting moments of lovely and easily recognizable melody in both Anomaly and The Haunted, this music is at its best when Kotche creates long stretches of colorful textures and infectious rhythmic activity.
'Glenn Kotche: Adventureland'
Cantaloupe Music | Released March 25, 2014 
This audio is no longer available.