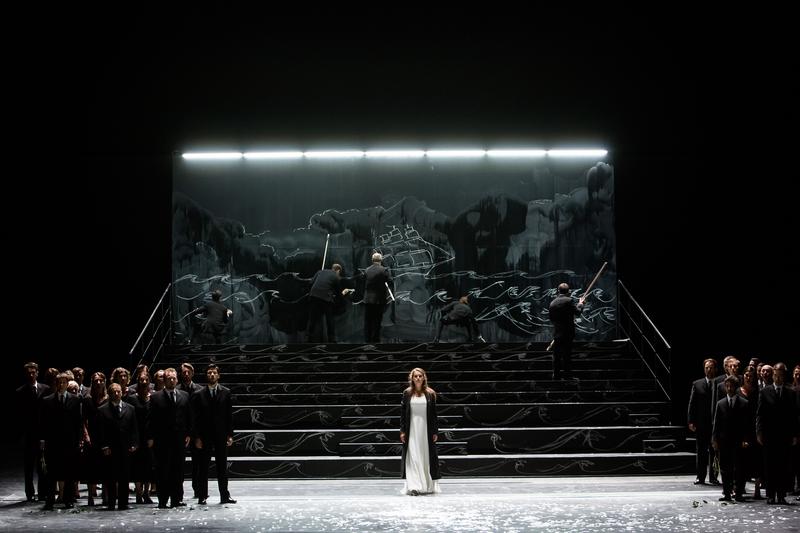 • Listen to the Operavore stream
On World of Opera, host Lisa Simeone presents Christoph Willibald Gluck's Alceste from the Palais Garnier in Paris. Soprano Sophie Koch sings the title role, with tenor Yann Beuron as Admetus, in a production featuring the Musciens du Louvre, led by conductor Marc Minkowski.
In the 1700s, Gluck rejected the traditional genre called "opera seria," which dominated Europe's opera houses for decades. It was the type of opera where composers and librettists obeyed strict musical contrivances to make sure the starring singers were heard in their full glory -- often at the expense of realistic drama and musical invention.
Gluck called "opera seria" "ridiculous and tedious," and in reaction wrote musical dramas emphasizing straightforward musical forms that respected the libretto's story and poetry. He replaced long, technically cumbersome arias with shorter, more direct solo numbers and wove them together with highly-expressive declamatory singing, simple ensembles, and choruses that served a vital role in the story's action.
After playing a major part in establishing Italian opera on the stages of Vienna, Gluck took his reform movement to France -- and he brought his opera Alceste along with him. Originally written in Italian, a new French version premiered in Paris in 1776. Though it retained much of the original music, a number of significant changes were made to the drama. The result is a score that's even more audacious than the trendsetting original! The opera has a remarkable dramatic tension that scarcely lets up from start to finish. Gluck was obviously pleased with the result, once saying the opera "excites me to a frenzy whenever I hear it!"
Program Details:
Marc Minkowski, conductor
Alceste: Sophie Koch (soprano)
Admetus: Yann Beuron (tenor)
Evander: Stanislas de Barbeyrac (tenor)
High Priest: Jean-Francois Lapointe (baritone)
Hercules: Franck Ferrari (baritone)
Apollo/Herald: Florian Sempey (baritone)
Thanatos: Francois Lis (bass)
Les Musiciens du Louvre Orchestra and Chorus