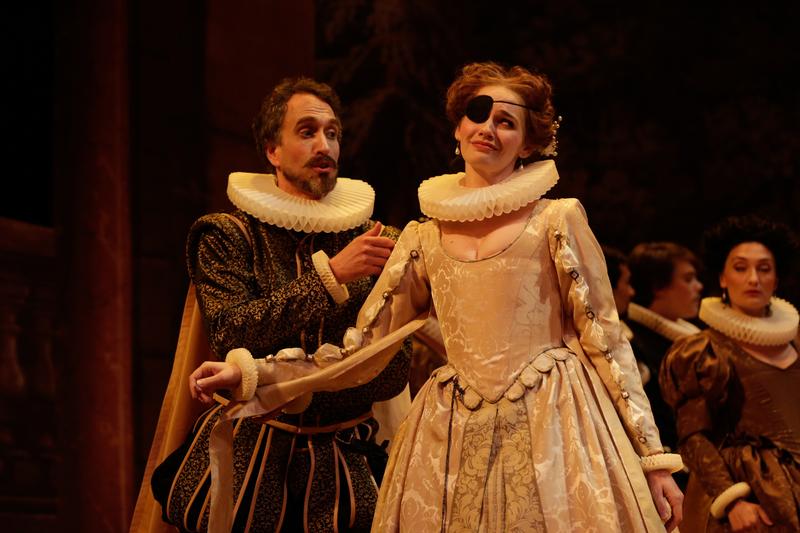 • Listen to the Operavore stream
With Almira, Handel's very first opera, he demonstrated that he had all the necessary tools to become one of history's great opera composers — when he was just 19-years-old. Almira premiered in Hamburg in 1705, and the score combines French, German and Italian operatic styles, with a result that's pure Handel.
On World of Opera host Lisa Simeone presents a sparkling production of Handel's Almira from the Boston Early Music Festival. The opera features a pair of striking soprano roles. In the Boston production they're heard in top-notch performances by sopranos Ulrike Hofbauer as Almira and Amanda Forsythe as Edilia, with the festival's orchestra directed by Paul O'Dette and Stephen Stubbs.
Cast:
Almira: Ulrike Hofbauer (soprano)
Fernando: Colin Balzer (tenor)
Edilia: Amanda Forsythe (soprano)
Consalvo: Christian Immler (bass-baritone)
Osman: Zachary Wilder (tenor)
Bellante: Valerie Vinzant (soprano)
Raymondo: Tyler Duncan (baritone)
Tabarco: Jason McStoots (tenor)
Boston Early Music Festival Orchestra
Paul O'Dette and Stephen Stubbs, directors