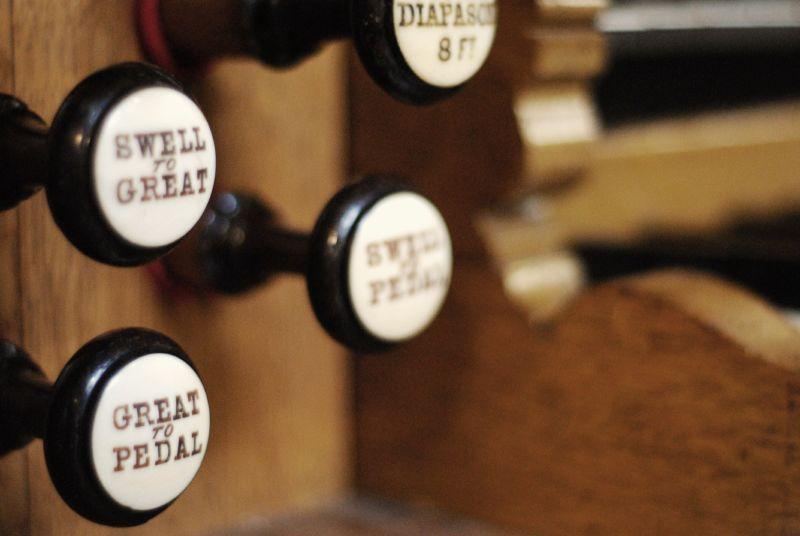 Pipedreams this week borrows from an international collective of music old and new in celebration of the Christmas holiday.
Program playlist:
JOHANN PACHELBEL: Prelude, Vom Himmel hoch.  GARTH EDMUNDSON:  Toccata, Vom Himmel hoch –Christopher Herrick (1992 Klais/Hallgrimskirkja, Reykjavik, Iceland) Hyperion 66917.
HENIRICH SCHEIDEMANN: Vom Himmel hoch  –Joseph Kelemen (2001 GOART/Örgryte New Church, Göteborg, Sweden) Oehms 682.
SIGFRID KARG-ELERT: Vom Himmel hoch (Op. 78, no. 20; Op. 65, no. 10) –Natalie Clifton-Griffith, soprano; Rachel Gough, violin; Rupert Gough (1931 Compton/Abbey of St. Gregory, Downside, England) Lammas 186.
GEORG VOGLER: Hosianna.  JEAN SIBELIUS:  Give me no splendor, Op. 1, no. 4 –Peter Mattei, baritone.  GUNNAR WENNERBERG:  Psalm 24 –Orphei Dränger/Robert Sund, director; Bengt Forsberg (Bälinge Church, Sweden) BIS 533.
EVERETT TITCOMB: Puer natus est –Scott Foppiano (1928 Robert-Morton/Arlington Theater, Santa Barbara, CA) SBTOS 2008.
FELIX NOWOWIEJSKI: Fantasie Polonaise, Op. 9, no. 1 –Felix Raczkowski (1788 Wulff-1968 Kaminski/Oliwa Cathedral, Poland) Olympia 314.
LEROY ANDERSON: A Christmas Festival –Allentown Band/Donald Demkee, director; George Boyer (2002 Allen/Octave Hall, Macungie, PA) Allentown Band 17.