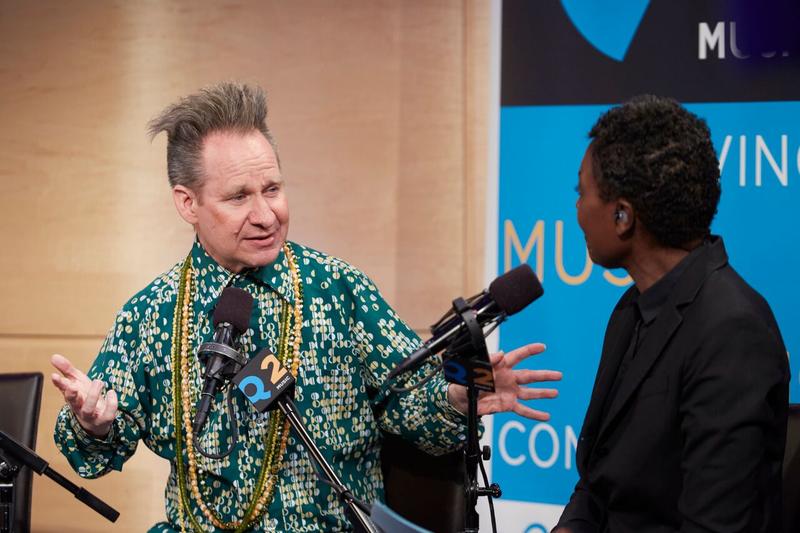 From the home of the Peabody Award-winning Meet the Composer, Q2 Music is proud today to launch the first season of a 10-part podcast, Helga. Hosted by internationally acclaimed singer Helga Davis, Helga features probing conversations with creative and performing artists who have fiercely unique voice and a stake in the matter of social change.
The premiere episode features opera and theater director Peter Sellars, one of the most all-around inspiring people you'll ever come across. The acclaimed, unconventional Sellars invites himself and audiences to embrace challenge and push their emotional and spiritual boundaries. His outlook on life and creativity is informed by the belief that hell is just a branch of heaven when correctly viewed.
Davis and Sellars talk about his work with the Flexn dancers and Bach's St. Matthew Passion, his sister who runs a dance machine arcade for teenagers in Las Vegas, and how he still isn't sure what he's been put here for.
"The actual script of your life is way better than the script you wrote. What you had in mind is just not interesting compared to what happened. And always what happened is way deeper, way more challenging in one way but always way more pleasurable in another, because you do have to surrender and you just have to enjoy falling forward and not being able to catch yourself." –Peter Sellars
Subscribe to Helga on iTunes or wherever you get your podcasts, and follow Helga Davis on facebook.
Watch: Helga Davis hosts "Peter Sellars and Friends from The Greene Space at WQXR."