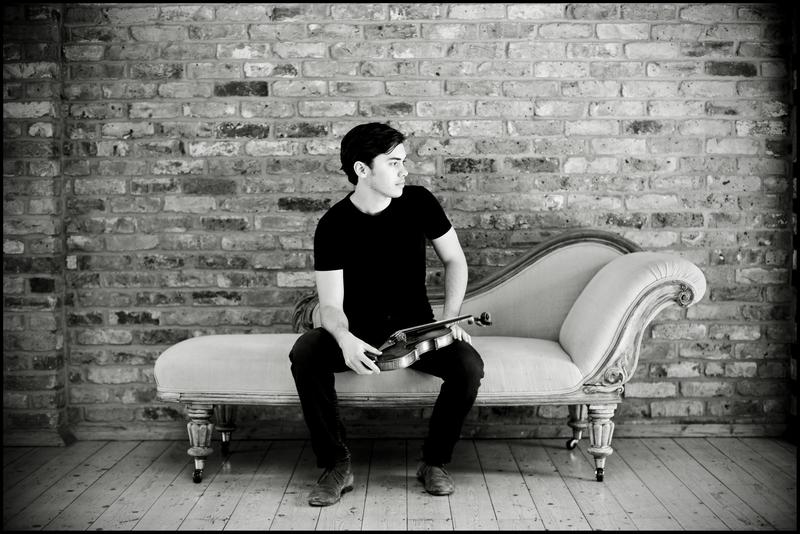 This week's special "Where Are They Now?" episode traces the lives of five different From the Top alums to learn how these young artists are negotiating their lives in their 20s. One alumni guest has just scored the position of principal bassoonist for the Chicago Symphony. Another is a lyric soprano working in the opera houses of Germany. One's a touring piano soloist. Each featured alum shares with us a recent musical performance.
Program playlist:
Benjamin Beilman, violin with the Mobile Symphony, conducted by Scott Speck, plays the third movement, Finale: Allegro vivacissimo, from Violin Concerto in D major, Op. 35, by Pyotr Ilyich Tchaikovsky (1840–1893).
Nathan Vickery, cello, plays the Allemande and the Gigue from Cello Suite No. 2 in D Minor, BWV 1008, by Johann Sebastian Bach (1685–1750).
Natasha Paremski , piano, with the Royal Philharmonic Orchestra, conducted by Fabien Gabel, plays Variations 1-6 and 24 from Rhapsody on a Theme of Paganini, Op. 43, by Sergei Rachmaninoff (1873–1943). 
Heather Engebretson, soprano, with pianist Sophia Muñoz, performs "Amour, ranime mon courage" from Roméo et Juliette by Charles Gounod (1818–1893).
Keith Buncke, bassoon, with the Music Academy of the West Festival Orchestra, conducted by Tito Muñoz, plays the first movement, Allegro moderato, from Bassoon Concerto in F major, S. 63/WoO 23, by Johann Nepomuk Hummel (1778–1837).