How Classical Elevated the Oscar-Winning Film 'Birdman'
Monday, December 05, 2016 - 12:00 AM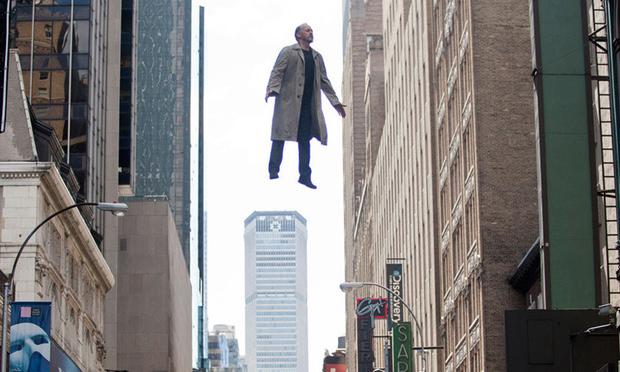 (Fox Searchlight)
Alejandro Iñárritu's Birdman seems to have latched itself to our consciousness in a way that many popular films haven't in the past decade. Part of that, of course, is the cinematography: the illusion (executed with frightening seamlessness by cinematographer Emmanuel Lubezki) of a single, continuous, steady-cam shot throughout the whole film. The other part of that is the music: the jarring juxtaposition of Antonio Sánchez's improvised drumming with iconic pieces of classical music.
For those who haven't yet seen Birdman, it is essentially a film about the inner workings of a Broadway play, moving seamlessly between the backstage goings-on and the stage itself. Questions of reality abound as the line between what happens on stage and what happens off is constantly going in and out of focus. There are various intricate ways to read the interplay of lush, romantic orchestral music and Sánchez's busty improvisations ... so we won't do that here. The primary observation is that the classical music appears during the make-believe moments; during scenes of the play itself and those sort of bent moments of reality (like Michael Keaton's character flying through Manhattan). Sánchez's music, if I may borrow a phrase from Bruce Springsteen, kicks down the back-door of your mind and evokes the turned-up-to-11 anxiety that saturates the claustrophobic backstage corridors of the theater. Yet, at the same time, its constant presence makes it feel like a narrator, almost like a chorus from a Greek play; omniscient and objective, guiding us through the story.
Below you'll see a list of the classical pieces in Birdman interspersed with some of Sánchez's dirtiest improvisations from the film, a little something for those who want a quick hit of the film. However, there's one piece that I want to turn your attention to: Ravel's Passacallie from his Piano Trio in A minor (1914). This is the one moment of the film where a piece of classical music accompanies a stark, rather depressing reality. For me, this is the single most beautiful use of a classical music in a film in the history of classical music or film. The way the inexorable, continuous music of Ravel combines with Lubezki's slow, continuous filming is just ... so good.
But, for the love of everything holy and beautiful in this world ... watch Birdman if you haven't already.
1.) The Anxious Battle for Sanity" (Antonio Sánchez)
2.) "Symphony No. 9 in D minor, Mov. 1 Andante Comodo" (Gustav Mahler, 1909)
3.) "Claustrophobia" (Antonio Sánchez)
4.) "Symphony No. 5 in E Minor, Op. 64, Andante Cantabile" (Pyotr Tchaikovsky, 1888)
5.) "Schizo" (Antonio Sánchez)
6.) "Piano Trio in A Minor, Passacaille (Très large)" (Maurice Ravel, 1914)
More in:
Justin Sergi is a freelance digital producer for WQXR. 
The WQXR e-newsletter. Show highlights, links to music news, on-demand concerts, events from The Greene Space and more.