The Curse of the Ninth Haunted These Composers
Monday, October 17, 2016 - 10:11 AM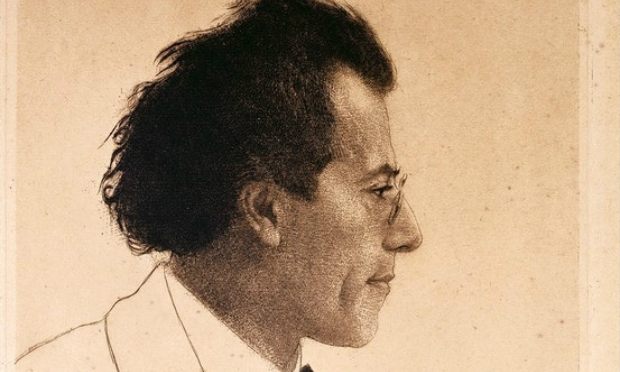 (flickr.com)
With Halloween approaching, let's take a minute to explore one of classical music's more ghoulish superstitions: The Curse of the Ninth. In a nutshell, the curse is the belief that a composer will die after completing their ninth symphony. Even though plenty of composers have written more than nine symphonies (see Haydn), the curse still looms over the music.
Let's take a haunted stroll down memory lane and remember some victims of the classical world's answer to the 27 Club.
Ludwig van Beethoven
Here's where it all starts. Beethoven's groundbreaking choral symphony, the ninth, also proved to be his last. He passed away a few years after the premiere, unable to finish what was surely a highly anticipated 10th. Beethoven's symphonies were game-changers. Some composers who followed him emulated not only his innovative orchestration, but also the practice of dying after their ninth symphonies were in the books.
Anton Bruckner
Austrian composer Anton Bruckner fielded a lot of criticism in his day. One problem many critics voiced was his habit of constantly revisiting and tinkering his "finished" works. The urge to edit eventually did him in; Bruckner's Ninth Symphony was unfinished when he died, in part because he kept backtracking and revising the previous eight. Even fate didn't feel like waiting for him to finish up.
Antonín Dvořák
Dvořák's popular ninth symphony, "From the New World," was actually billed as his fifth at the time of its premiere. It wasn't until four earlier symphonies were discovered after his death that "New World" was labeled as the ninth. The public might not have known about those earlier works, but fate definitely did — the "New World" symphony was the last symphony Dvořák would ever compose.
Gustav Mahler
Mahler was the first to believe in a superstition surrounding ninth symphonies. He freaked out and developed an obsession with the curse. After he completed his eighth symphony, Mahler came up with a clever plan to beat it. He wrote a piece of music (Das Lied von der Erde) that was a symphony in everything but name, but refused to actually call it a symphony. Then he got to work on Symphony No. 9, resting easy at the thought of beating the curse. But the powers that be didn't buy Mahler's trick play, and struck him down after he set to work on Symphony No. 10.
Ralph Vaughan Williams
Vaughan Williams had a monstrously productive career. But amidst the concerti, ballets, film music and choral settings, he only produced nine symphonies. Three weeks after the premiere of the ninth, he died suddenly. Although he was 86 at the time of his death, it still came as a shock. According to a family friend, Vaughan Williams seemed "absolutely normal" the day before his death. The next morning he took ill and died shortly after.
More in:
James Bennett II is a staff writer for WQXR.
The WQXR e-newsletter. Show highlights, links to music news, on-demand concerts, events from The Greene Space and more.