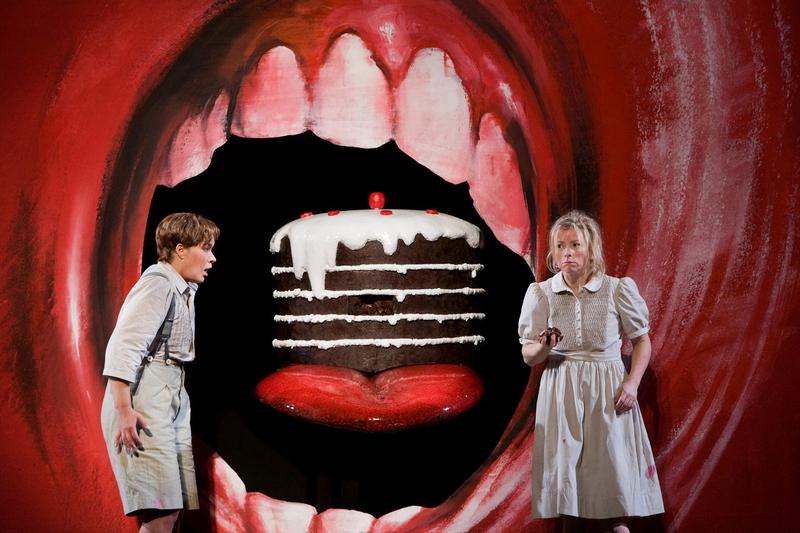 At 1 pm on Saturday, Christmas Eve, be sure to tune in for a special rebroadcast of Engelbert Humperdinck's Hansel and Gretel.
The opera premiered on Dec. 23, 1893, and along with magical themes, childlike wonder and all that gingerbread, Humperdinck's opera has become associated with the holiday season. But some might be surprised to know that Humperdinck did not originally sit down with an opera in mind. His sister asked him to compose a few songs to accompany a play she wrote for her children. Humperdinck obliged, but continued to work on it over the years until it became a fully realized operatic masterpiece.
While the peril and coming of age themes may seem to err a bit dark for children, they are a perfect match for this musical work. Hansel and Gretel is already a familiar childrens' fairy tale and it is sung in English, perfect for young ears.
The opera also enjoys a special place in Met Opera history. On Christmas Day 1931, the Met's presentation of Hansel and Gretel was the first opera to be broadcast live over radio. It's only fitting that we get to hear it at the same time of the year once again. The performance you will hear on Saturday is from Jan. 1, 2008.
Click here to listen to the Hansel and Gretel episode of the He Sang, She Sang podcast.
Cast:
Conductor: Vladimir Jurowski
Gretel: Alice Coote
Hansel: Christine Schäfer
Gertrud: Rosalind Plowright
Witch: Alan Held
Peter: Philip Langridge