The Incredible Multiplying Piano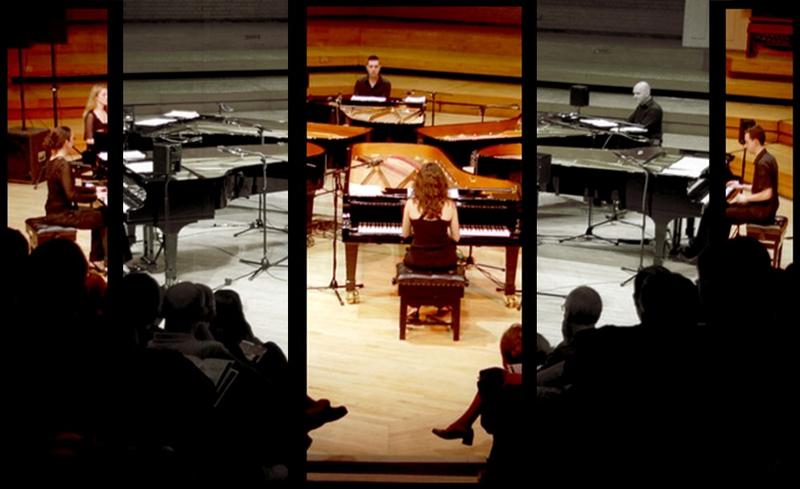 Five days of accretive piano mayhem this week on Hammered!, beginning with music for zero pianists (all "automatic" pieces for pianola and other pianistic mechanisms), and, after adding one player and one piano per day, ending the week with repertoire for piano quartet. 
Tune in for a variety of styles from a huge sample of composers, including "automated" music by James Tenney, Igor Stravinsky, Conlon Nancarrow, Gian Malipeierno, Kyle Gann and György Ligeti; plus music for progressively-expanding forces by Esa-Pekka Salonen, Paul Moravec, Earle Brown, Kevin Volans, George Antheil, Julius Eastman, and 90th birthday boy Ned Rorem. 
Join in for a week's worth of music that expands in every conceivable musical dimension.