Internet Wall of Gratitude
Special Thanks to the Amazing Kickstarter Backers for Meet the Composer: Season One
Monday, June 30, 2014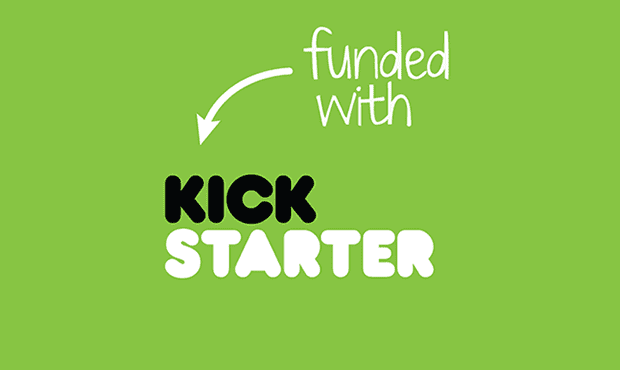 (Kickstarter)
Dear friends,
We just wanted to thank you again for your amazing support of Meet the Composer. Because of you, we have really been able to sink our teeth into the project and produce something we are very proud of. And now, to show our thanks, (and to fulfill our promises...) we are pleased to unveil the Meet the Composer Internet Wall of Gratitude! Go bask in your own generosity, you deserve it! 
Living Music. Living Composers.

More
Seriously, though, you are awesome. We are so psyched to be able to make this show the best it can be. 
Keep your eyes peeled for more MTC content in your inbox and help us spread the word! 
Many, many thanks,
– Nadia Sirota and the MTC team 
Meet the Composer's Internet Wall of Gratitude
Adam Marks, Alec Hanley Bemis / Brassland, Alex Freeman, Alexander, Alexander Svyazin, Alexandra Stewart, Amy Jaine Wielunski, Anders Nilsson, Andrew Conkling, Andrew Edwards, Andrew P. DeJoseph, Andrew Yen, Andy Hanson-Dvoracek, Ann DuHamel, Arlene and Larry Dunn, Armond Netherly, Barbara H. Gray, Ben Melsky, Bernard de Lepinay, Brad Balliett, Brandon William Sackett, Bryan Silverthorn, Chad Michael Lawson, Chris Ford (Baltimore School for the Arts), Conrad Tao, Craig Cruz Jr., Damon Coffman, Dan Moroz (www.danmoroz.com), Dan Ruccia, Daniel Diffin, David Herman, David M. Bynog, Doctor Whom, Dr Simon Ng, Eric M. Gewirtz, Erik Neumann, Evan P. Cordes, Frederick Kemp, Gabriel Kahane, Gavin Chuck, Georgia Ressmeyer, Guy Limb, Haley Shaw, Harry L Levinson, Ivan Chiarelli, Jahi Gist, Jamie Klenetsky Fay, Jason S. Ladd, Jeff Harding, Jeffrey Potter, Jesse Irons, Jessica Troy, Jill Strominger, Jim McElroy, John Russell, Jory Herman, Joseph Dugan, Justin D. Wright, Justin Tierney, Kate Sheeran, Keats Dieffenbach, Kim Nowacki, Kurt Doles, Laura Gluhanich, Loraine Schroeder, Luke Rinderknecht, M. Finegold, Madelene Pario, Mary Kouyoumdjian, Mary Murphy, Michael D. Snyder, Michelle Lee, Mikel Ellcessor, Molly Bidwell, Nathan Hamer, Nicholas Phillips, Nick Morandi, Noah Pollaczek, Patrick Castillo, Peter A Ruane, Esq., Peter B. Kay, Rich O'Meara, Robert and Susan Ambrose, Robert Leyden, Robert M. Revay, Roger Ressmeyer, Ruston Ropac, Ryan Kailath, Samuel N. Dorf, Scott Calvin, Shannon McCormick, Shareef Jackson, Shawn conley, Shea Rogers, Stephanie Bodoff, Tawnya Popoff, Timo Andres, Vincent P, Wayde Grinstead, William Demetriou, Zack Cuellar
The WQXR e-newsletter. Show highlights, links to music news, on-demand concerts, events from The Greene Space and more.