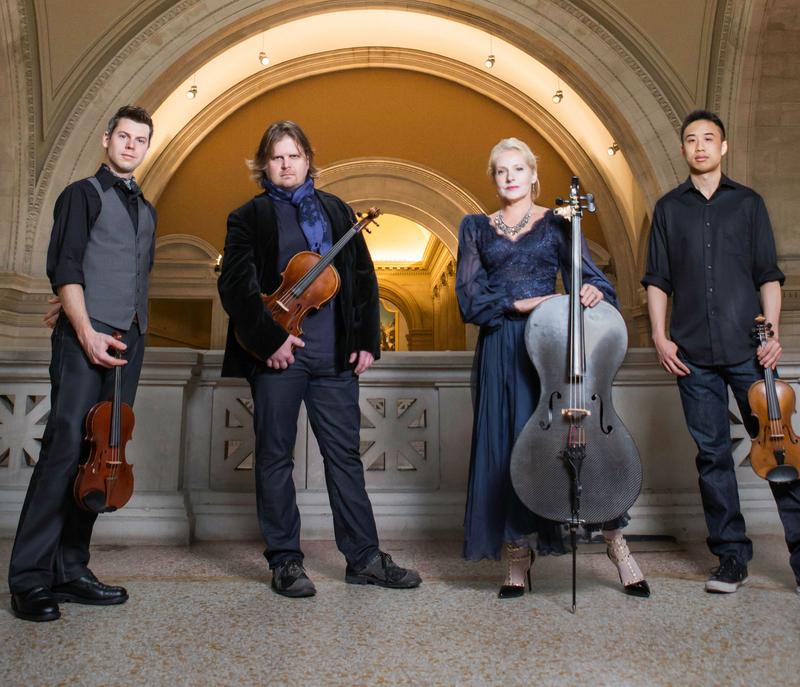 Mozart, Haydn, Beethoven, Bartok — they all wrote wonderful music for string quartet, that amazing composite instrument made up of two violins, viola and cello. The Russian composer Anton Arensky (1861-1906) also wrote music for string quartet ... only his String Quartet No. 2 calls for one violin, viola and two cellos. An "upside down" quartet, if you will. 
We'll hear some of that music, plus a string quartet from Germany called Badz that uses two violins, no viola, a cello and double bass. Rachel Elliott is a bassoonist, so her quartet piece throws out most of the strings entirely — using instead violin, guitar, percussion and bassoon. On this edition of The Furthermore, we'll hear lots of colorful, but oddly constructed small ensembles.
Tune in Saturday at 9 pm and Wednesday at 10 pm on WQXR.
Program playlist:  
Tchaikovsky: Legend, from "16 Songs for Children"
The Boys Choir of the Glinka Choir College
Anton Arensky: String Quartet No. 2, second movement: variations on a theme by Tchaikovsky
Theme, Variations 1-2
The Nash Ensemble 
Simon Jeffes: Perpetuum Mobile
Penguin Café Orchestra 
Arthur Jeffes: Aurora
Penguin Café 
Rachel Elliott: Bed and Rest
Clogs (ensemble)
Nils Frahm: Ambre (arr. Christian Badzura)
Daniel Hope, violin; with ensemble 
Anton Arensky: String Quartet No. 2, second movement: variations on a theme by Tchaikovsky
Theme, Variations 4, 5, and 3
The Nash Ensemble
Robert Een: Broken Waltz, from "Hiroshima Maiden"
Robert Een, cello; Bill Ruyle, dulcimer
Badz: Cello D'Amour
Badz (quartet)
Marcelo Zarvos: Rounds
Ethel (string quartet)
Michel Portal: Minor Waltz
Michel Portal, bandoneon; Laurent Korcia, violin; Christopher Lartilleux, guitar
Anton Arensky: String Quartet No. 2, second movement: variations on a theme by Tchaikovsky
Variation 6
The Nash Ensemble