James Galway Talks Irish Music, Plays the Tin Whistle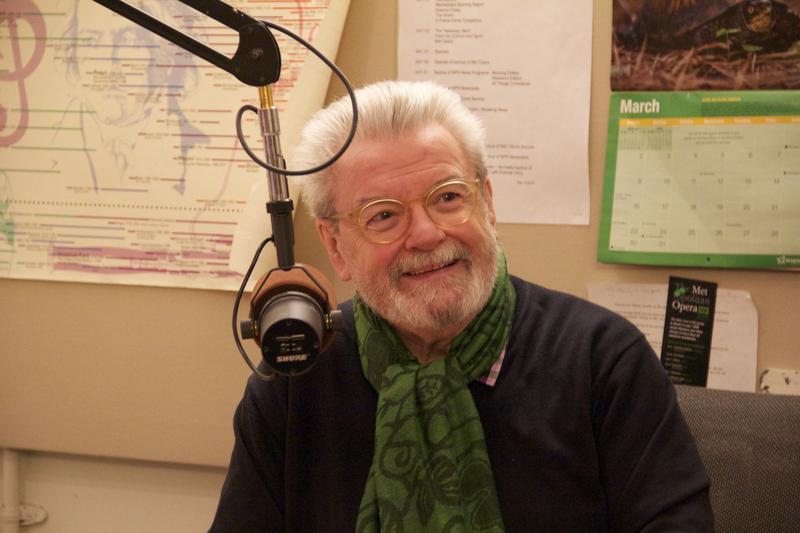 The Belfast-born James Galway has long had a juggling-act relationship with his Irish roots. With his green scarves and signature "Danny Boy" encores, he embraced the smiling leprechaun image even though he left Ireland at a young age and has lived in Switzerland throughout much of his adult life.
Still, Galway can't resist reminiscing about his childhood, as hardscrabble as it may have been.
"I grew up mostly vegetarian – we just couldn't afford meat," Galway told Jeff Spurgeon. "And when we did have meat it was things like tripe or sausages, which were cheaper." The tradition of eating corned beef on St. Patrick's Day seems to be an American phenomenon, Galway added.
"The Man With the Golden Flute" got his start playing a smaller B-flat flute in a marching band. He learned the instrument from his uncle starting at age nine, who in turn, studied with Galway's grandfather. "We marched around the streets to every demonstration that was going on," he said, referring to the unrest that had gripped Northern Ireland.
By age 12 or 13, Galway got his first modern-style flute, a Selmer Gold Seal. His big break came in 1969, when he became principal flute of the Berlin Philharmonic, a post he held for six years, before setting off on a major solo career.

Galway is stopping through New York on his way to the University of Rochester, where he is to be awarded an honorary doctorate. It's the latest in a series of career honors, including an OBE in 1979 and a Knighthood for his services to music in 2001.
The flutist is also busy promoting his new online teaching initiative, Firstflute.com, a subscription website consisting of video lessons, plus downloadable sheet music and tips.
Before leaving the studio, Galway treated listeners to a bit of his adjustable-pitch tin whistle. Listen above to his performance of "Belfast Hornpipe."