John Holloway, Jane Gower and Lars Ulrik Mortensen play Baroque Music
Monday, June 15, 2015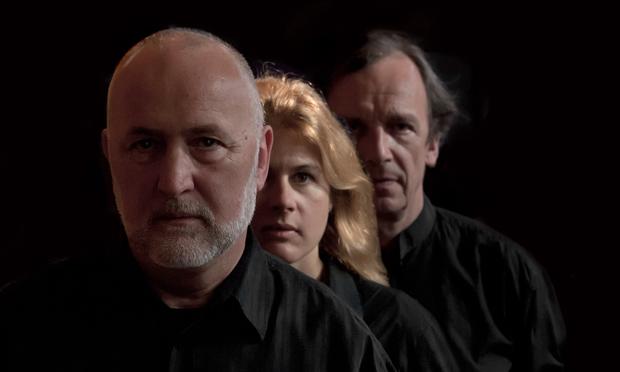 (John Holloway)
The trio of John Holloway, Lars Ulrik Mortensen and Jane Gower perform historical music with a fresh spontaneity while exploring composers such as Castello, Schmelzer, Rossi and Fontana. While many composers in this 17th century Baroque program are unfamiliar, they were quite significant in the development of early instrumental chamber music. These German, Spanish and Italian composers served as the foundation for Johann Sebastian Bach in the 18th century. Traveling from Austria and Hungary down to Venice, then Rome and Naples, this program at The Frick Collection explores the top court composers of Europe in the mid- to late-1600s.
British Baroque violin specialist Holloway has performed with Danish harpsichordist Mortensen for decades. The anchor of this unique trio is Australian "historical bassoon" expert Gower, who performs a Renaissance ancestor of the modern bassoon, the dulcian. Holloway remarked that the dulcian repertoire is so technically demanding that Gower is "one of the only musicians on this planet" that can perform this music today. Gower is part of the basso continuo with Mortensen, and she's featured in a canzona by Augustinian friar and bassoon virtuoso Bartolomé de Selma y Salaverde.
The trio champions another another influential but relatively unknown early Baroque composer in Dario Castello. Fewer than 30 works by Castello survived his death in the great plague of 1630. You'll hear two of those sonatas in this recital from the Music Room of The Frick Collection.

Radio program playlist:
Philipp Friedrich Buchner: Sonata in D Minor, Opus 4, No. 8
Johann Rosenmüller: Sonata in D Minor
Johann Heinrich Schmelzer: Sonata in G Major
Nicola Matteis: Fantasia for Violin Solo
Bartolomé de Selma y Salaverde: Canzona V for violin, dulcian, and basso continuo
Giovanni Battista Fontana: Sonata IX
Michelangelo Rossi: Toccata VII for Harpsichord
Dario Castello: Sonata, Libro II, No. 8
Dario Castello: Sonata in G Major, Libro I, No. 7 (encore)
— John Holloway, Baroque violin; Jane Gower, dulcian; Lars Ulrik Mortensen, harpsichord.
Online bonus:
Johann Jakob Froberger: Toccata II in D Minor for Harpsichord, FbWV 102

Johann Heinrich Schmelzer: Sonata IV in D Major from "Sonatae Unarum Fidium"

Philipp Friedrich Boeddecker: Sonata Sopra la Monica for dulcian and basso continuo

The WQXR e-newsletter. Show highlights, links to music news, on-demand concerts, events from The Greene Space and more.