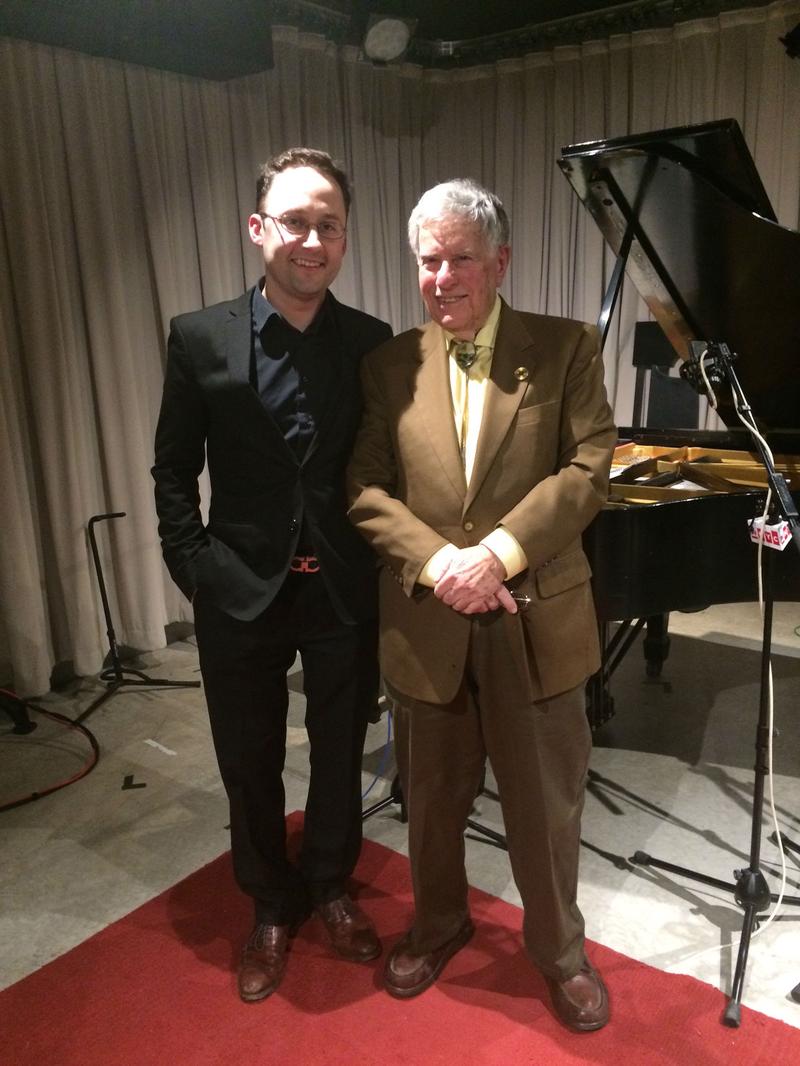 This week on the Young Artists Showcase, Russian-American pianist Alexandre Moutouzkine joins us in the studio with a selection of music by some of the greatest Cuban composers. In January 2017, Moutouzkine released an all-Cuban album, "Piano Music of Cuba," which includes the Etude by Juan Piñera that inspired his exploration of the complex harmonies and percussive rhythms in this repertoire. In his conversation with host Bob Sherman, Moutouzkine tells the story of discovering this Etude at a piano competition, and he describes the rich musical traditions of Cuba.
Alexandre Moutouzkine has traveled throughout Europe, Russia, Asia, and North and South America, and he has appeared as a soloist with the Tivoli Symphony Orchestra, the Cleveland Orchestra, the Israel Philharmonic, and many others. He has claimed top prizes at several competitions, including the Arthur Rubinstein International Competition. He lives in New York, where he is on faculty at the Manhattan School of Music.
Tune in on Wednesday at 9pm to hear pianist Alexandre Moutouzkine on the Young Artists Showcase.
Program:
Ernán López Nussa: Niña con violin
-- Alexandre Moutouzkine, piano
 
Juan Piñera: Estudio de concierto en Fa Mayor
-- Alexandre Moutouzkine, piano
 
Alejandro García Caturla: Comparsa
-- Alexandre Moutouzkine, piano
 
Leo Brouwer: Boceto No. 4, "Acosta Leon"
-- Alexandre Moutouzkine, piano
 
Guido López Gavilán: Toque
-- Alexandre Moutouzkine, piano
 
Aldo López Gavilán: Pan con Timba
-- Alexandre Moutouzkine, piano
 
José María Vitier: Habanera del angel
-- Alexandre Moutouzkine, piano
 
Ernesto Lecuona: Mazurka en Glissando
-- Alexandre Moutouzkine, piano
 
Ernesto Lecuona: Comparsa
-- Alexandre Moutouzkine, piano