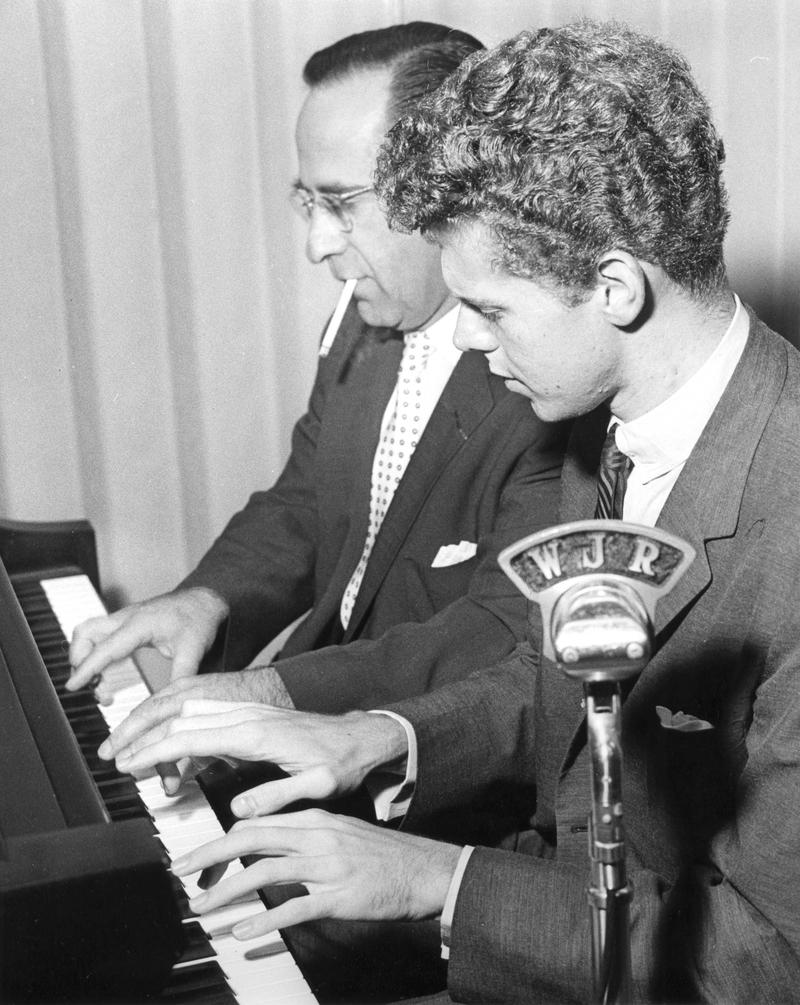 This week, Young Artists Showcase host Bob Sherman pays tribute to a fellow broadcaster with a musical game. Karl Haas hosted the  most widely listened-to classical music radio program, Adventures in Good Music, which began in 1959 on WJR in Detroit and was eventually syndicated globally. Occasionally, Haas withheld the name of a composer until after the music played.
In this Young Artists Showcase episode, Sherman will give only clues to the identity of six familiar composers, each represented with an unfamiliar piece. See if you can name the mystery composers before you scroll down to the playlist.
These live recordings were broadcast previously on the Showcase in the past year. The performers include Swiss cellist Lionel Cottet and Argentine guitarist Frederico Diaz, who met while studying at the Mozarteum in Salzburg. The Cottet-Diaz duo were featured on an Astral Artists episode from Philadelphia last summer.
1. Serenade for winds in E-flat Major, Op. 7
— Michegan State University Wind Symphony; Kevin Sedatole, conductor.
2. Adagio and Rondo Concertant in F Major for Piano Quartet
— Tanya Bannister, piano; Claudia Ajmone-Marsan, violin; Max Mandel, viola; Roman Ramakrishnan, cello.
3. Prelude and Fugue in C Minor, Book 1
— Stanislav Khristenko, piano.
4. Les Collines d'Anacapri (Preludes, Book 1)
— Stanislav Khristenko, piano.
5. Etude in C Minor, Op. 2. No. 3
— Stanislav Khristenko, piano.
6. Sonata in A minor for Arpeggione and Piano
— Lionel Cottet, cello; Federico Diaz, guitar.
(coda) Friedrich Burgmüller: Nocturne No. 1 for Guitar & Cello
— Lionel Cottet, cello; Federico Diaz, guitar.
 Scroll down for the composer names.
1. Richard Strauss
2. Franz Schubert
3. Johann Sebastian Bach
4. Claude Debussy
5. Sergei Prokofiev
6. Franz Schubert