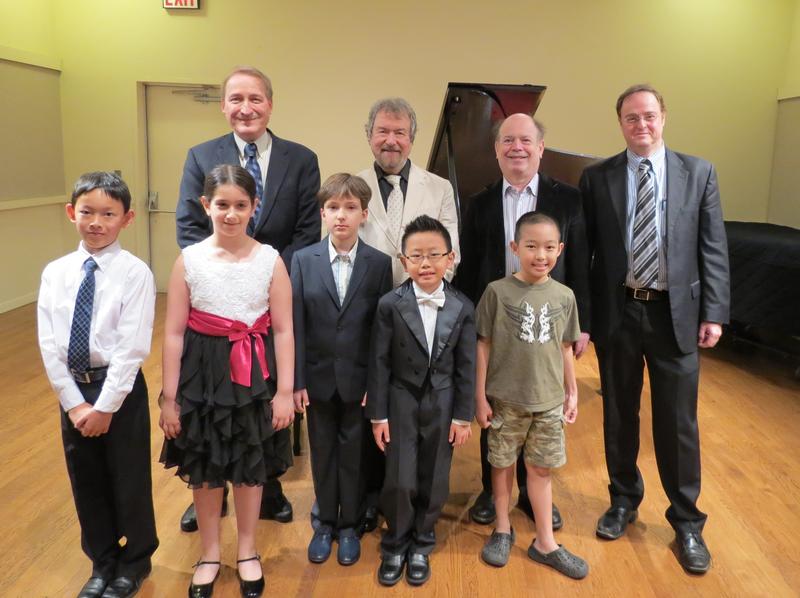 For the first time, The Kaufman Music Center is hosting a Youth Piano Competition. In this episode of Young Artists Showcase, meet some of the winners as they perform in concert at New York's Merkin Concert Hall. With three age categories, the competition is open to performers from the age of 7 to 17. Young Artists Showcase host Robert Sherman explores performances from musicians so young they haven't reached double digits to pianists peaking into adulthood. 
The concert opens with three astonishing 9 year-olds in the Junior 1 Division: Leon Zimmermann, Richard Gao and Yael Levi Schwartz. Next, laureates of the middle and senior categories, two of whom are alumni of the Young Artists Showcase, play music by Sergei Rachmaninoff, Maurice Ravel and Franz Liszt.
Drawing the concert to a close, first prize-winner Tiffany Poon from Hong Kong performs "Bacarolle" by Frédéric Chopin and the finale of Lowell Liebermann's "Gargoyles." In addition to winning the Senior Division, the 16-year-old proves she's deserving of The Faust Harrison Pianos award, given for the best performance of a romantic piece.
Program details:
Nikolai Kapustin: Toccatina
— Leon Zimmermann
Debussy:Arabesque No.1
— Richard Gao
Muczinski: Toccata
— Yael Levi Schwartz
Chopin: Waltz in E Minor, Op. Post.
— Yael Levi Schwatz
Hiromi Uehara: The Tom and Jerry Show
— Mayuki Miyashita
Rachmaninoff: Two Preludes
— Elliot Wuu
Liszt: La Campanella
— Michael Davidman
Ravel: Ondine
— Elbert Gong
Chopin: Barcarolle
— Tiffany Poon
Liebermann: Gargoyles, finale
— Tiffany Poon