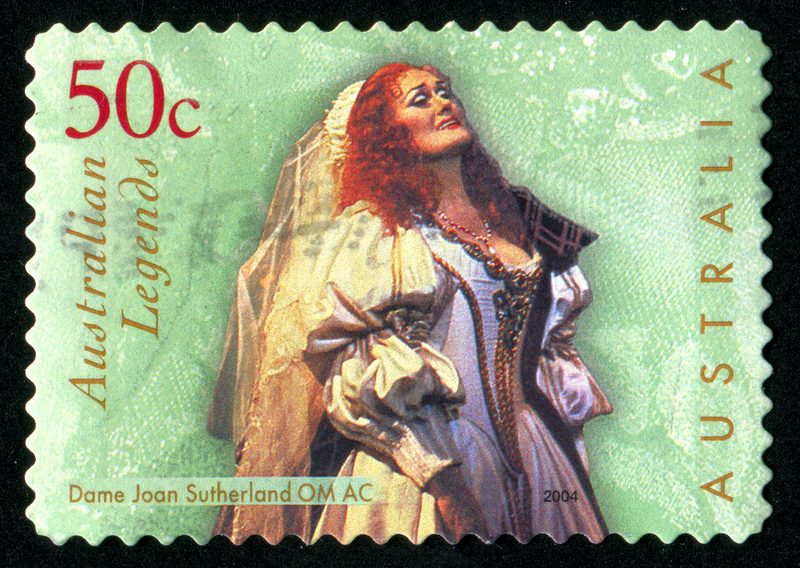 This week host Debbie Voigt pays tribute to "Diva of the Day" Joan Sutherland — "La Stupenda." Voigt plays excerpts from Sutherland's signature role, Lucia in Donizetti's Lucia di Lammermoor and highlight Sutherland's vocal versatility singing all three women in Offenbach's The Tales of Hoffmann. Sutherland will also be heard in excerpts from Rossini's Semiramide and Verdi's Rigoletto.
Also on the program, Voigt plays examples of singers who've sung different roles in the same opera, including Plácido Domingo and Voigt herself; and offers a comparison performance of "Yeletsky's Aria" from Tchaikovsky's The Queen of Spades by two great Russian baritones, Pavel Lisitsian and Dmitri Hvorostovsky.
Plus, Voigt shares a story from her new memoir, "Call Me Debbie: True Confessions of a Down-to-Earth Diva," released Jan 27, on HarperCollins.
Program playlist:
Fidelio, Op. 72: "Mir ist so wunderbar"
Ludwig van Beethoven
Gundula Janowitz, soprano; Lucia Popp, soprano; Adolf Dallapozza, tenor; Manfred Jungwirth, bass
Vienna Philharmonic Orchestra
Leonard Bernstein, conductor
The Tales of Hoffmann: Selections
Jacques Offenbach
Joan Sutherland, soprano
Orchestra of the Suisse Romande
Richard Bonynge, conductor
Il Trovatore: "Di quella pira"
Giuseppe Verdi
Placido Domingo, tenor
New Philharmonia Orchestra
Zubin Mehta, conductor
Il Trovatore: "Il balen del suo sorriso"
Giuseppe Verdi
Placido Domingo, baritone
Valencia Community Orchestra
Pablo Heras-Casado, conductor
Elektra: "Ich kann nicht sitzen" (Chrysothemis's scene)
Richard Strauss
Deborah Voigt, soprano; Natascha Petrinsky, mezzo
Bavarian Radio Symphony Orchestra
Sir Richard Armstrong, conductor
Abduction from the Seraglio, K. 384: Act III Finale. Vaudeville: "Nie werd' ich deine Huld verkennen...Bassa Selim lebe lange!"
Wolfgang Amadeus Mozart
Luba Orgonasova, soprano; Cyndia Sieden, soprano; Stanford Olsen, tenor; Uwe Peper, tenor; Cornelius Hauptmann, bass
Monteverdi Choir; English Baroque Soloists
John Eliot Gardiner, conductor
Lucia di Lammermoor: Mad Scene
Gaetano Donizetti
Joan Sutherland, soprano
St. Cecilia Academy Orchestra; St. Cecilia Academy Chorus
Sir John Pritchard, conductor
Queen of Spades: Yeletsky's aria
Peter Ilyich Tchaikovsky
Pavel Lisitsian, baritone
Orchestra of the Bolshoi Theatre
Alexander Melik, conductor
Queen of Spades: Yeletsky's aria
Peter Ilyich Tchaikovsky
Dmitri Hvorostovsky, baritone
Metropolitan Opera Orchestra
Valery Gergiev, conductor
Semiramide: "Alle piu calde immagini"
Gioacchino Rossini
Joan Sutherland, soprano; Marilyn Horne, mezzo
London Symphony Orchestra
Richard Bonynge, conductor
Rigoletto: "Bella figlia dell'amore"
Giuseppe Verdi
Joan Sutherland, soprano; Huguette Tourangeau, mezzo; Luciano Pavarotti, tenor; Sherrill Milnes, baritone
London Symphony Orchestra
Richard Bonynge, conductor