New York Now
On-Demand Audio: Late 20th Century Works Light Up AXIOM's Second Series Concert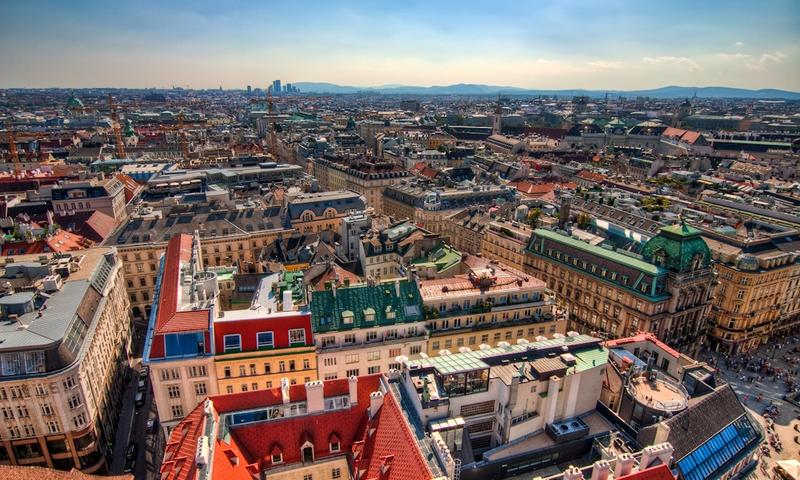 Ensemble AXIOM and conductor Jeffrey Milarsky's second concert of the 2013-2014 season on February 27 connected with Carnegie Hall's festival "Vienna: City of Dreams." The program featured a piece by Georg Friedrich Haas, an Austrian composer of atonal soundscapes, as well as other works from the late 1990's by landmark contemporary composers.
British composer Oliver Knussen's Two Organa, Op. 27 began the program. The pieces, both short and inspired by simple, two-voice melodies from the Middle Ages, contrast each other in feeling and format. AXIOM captured the bright, playful mood of the first organum, then immediately embodied the fullness of the second, a more complex and dark work written for the 20th anniversary of the Schoenberg Ensemble.
AXIOM also cut through the night with Louis Andriessen's Zilver, a piece sharply bookended by vibraphone and flute. The work divides the ensemble into two sections—winds and strings, and vibraphone, marimba, and piano—that inhabit the same melodies with entirely different energies. cheating, lying, stealing by David Lang again had AXIOM in two places, with the piece's heavy, sassy percussion pushing the strings forward. The score instructs the musicians to play with an "ominous funk," and the funk can be felt.
The concert changed pace before closing, though, when the thick, dissonant clouds of Haas settled in Alice Tully Hall in the form of Monodie, a work laced with the composer's signature micropolyphony. Through blares from the brass, tense rises and falls, and subtle dips in pitch, Monodie gradually layers unrest upon the audience.
Hear the full concert on Tuesday, July 15 at 8 pm ET on New York Now, or individual pieces below, which will be archived on this page for one year following the initial webcast. 
Oliver Knussen  – Two Organa, Op. 27
Louis Andriessen  – Zilver
David Lang  – cheating, lying, stealing
Georg Friedrich Haas  – Monodie