New York Now
Listen: Annie Gosfield, Billy Martin, Roger Kleier and Wicked Knee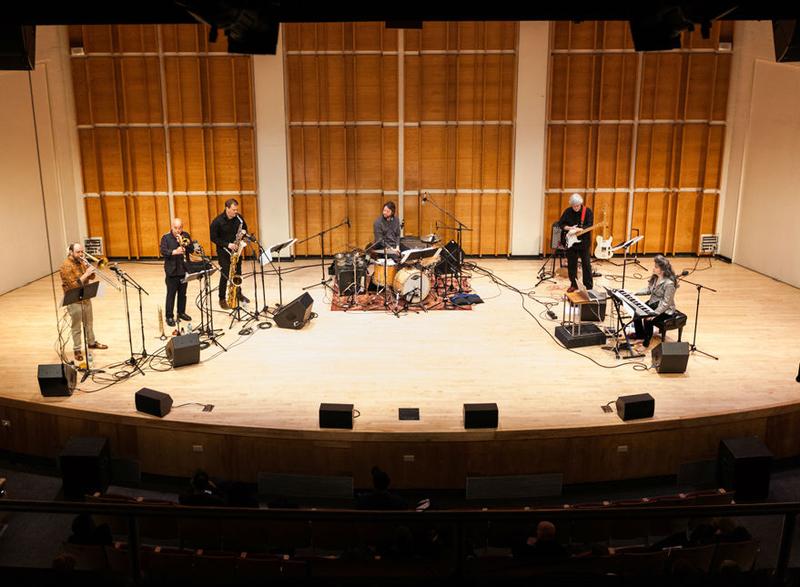 April 16, composer/sampling guru Annie Gosfield and drummer Billy Martin of Medeski Martin & Wood came together for a collaboration that also included guitarist Roger Kleier and horn players Steven Bernstein (a member of Martin's "Wicked Knee" brass ensemble), Briggan Krauss, and Brian Drye. The performance was the final show of the 2015 Ecstatic Music Festival.

The music was inspired by instrumental 45RPM singles, in kind of a twisted, noisy take on dance music. The ensemble performed six pieces composed by Gosfield, showcasing samples that range from profound to bizarre (Electric Sweepers and Vacuum Creepers samples a Hoover vacuum). All but Second Avenue Junkman – composed after Gosfield moved to New York City – are world premiere performances.

Q2 Music is the digital partner of the Kaufman Music Center's 2015 Ecstatic Music Festival.
Program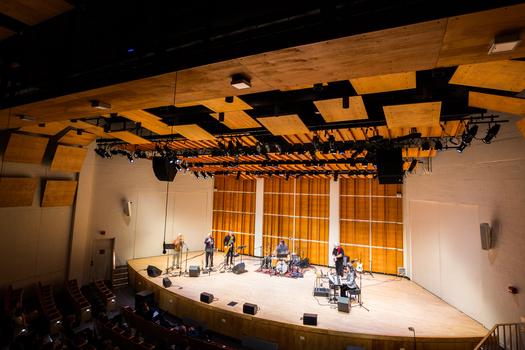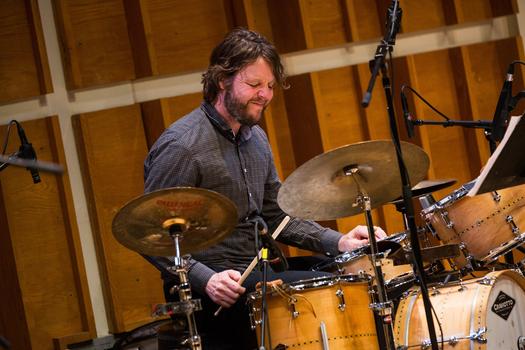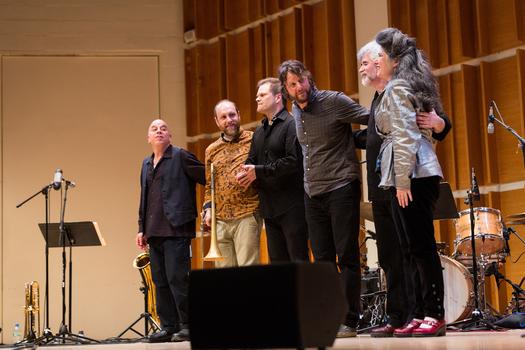 of