New York Now
Listen: AXIOM Performs Cage, Harrison and Nancarrow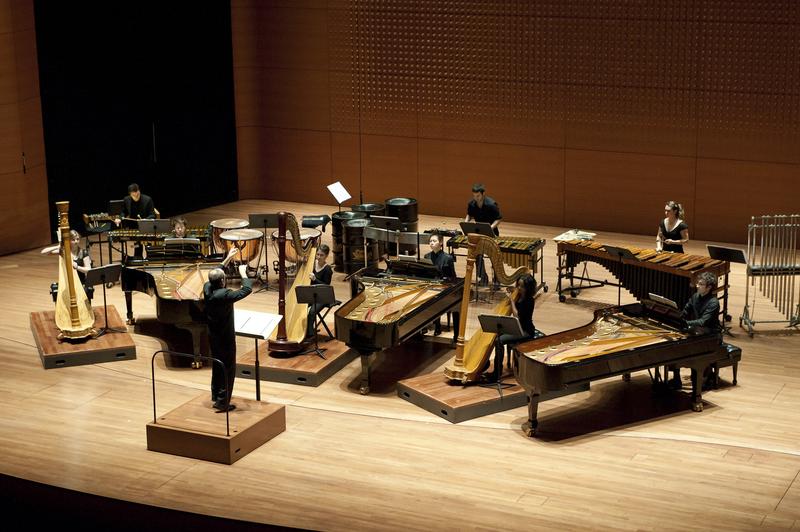 On Nov. 24, 2014 at Alice Tully Hall, Julliard's AXIOM ensemble presented a program of music by three mid-century maverick composers: John Cage, Lou Harrison and Conlon Nancarrow. Conducted by Jeffrey Milarsky, the program included performances from AXIOM and Juilliard's graduate resident quartet, the Aeolus Quartet, and pianist Han Chen.
Considered one of the most successful of his early percussion works, John Cage's Third Construction features percussion instruments from all over the world. In addition to traditional instruments from China, Cuba, Africa, Polynesia, and Latin America; Cage also calls for the use of several "found object instruments" such as tin cans and shakers filled with thumbtacks. 
Conlon Nancarrow's String Quartet represents a less known facet of the American ex-pat composer, most well-known for his opus for, and fascination with, the player piano. Lou Harrison's Varied Trio for violin, piano, and percussion incorporates non-traditional percussive instruments alongside Chinese drums and mallet percussion: rice bowls struck with chopsticks and bakers pans. 
The program concludes with Cage's 1950-51 Concerto for Prepared Piano and Chamber Orchestra. Featuring pianist Han Chen, the music progresses from free composition to controlled "chance music" governed by specific sonorities in chart provided to the performers.
Program: