New York Now
Listen: Ballaké Sissoko & Vincent Ségal Perform 'Musique de Nuit'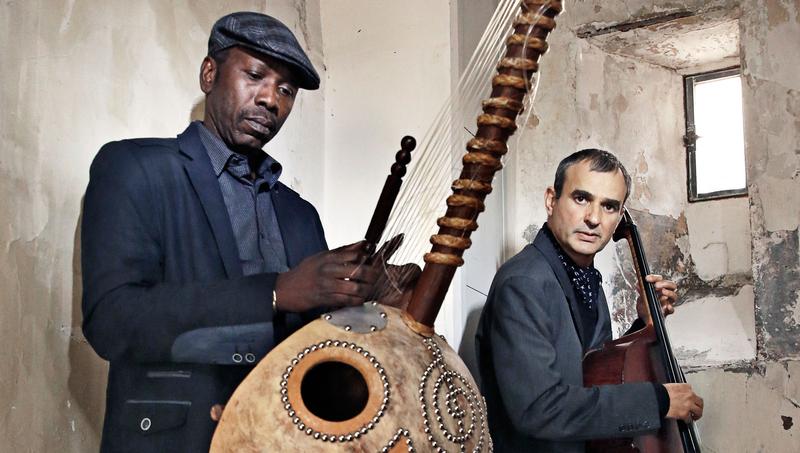 On March 3, Malian kora player Ballaké Sissoko and French cellist Vincent Ségal performed selections from their improvisational 2015 release Musique de Nuit live at New York City's French Institute Alliance Française. The program was co-presented with the World Music Institute as part of their Collaborations series.
Released on Six Degrees Records, Musique de Nuit was originally conceived in two sessions on a rooftop in the Malian capital of Bamako. The duo had previously toured together in support of their debut Chamber Music.
The music, as noted on Six Degrees' website, "draws on the ancient well of West African troubadour songs, the rich heritage of Baroque music, and an elusive but somehow clearly modern sensibility."
Listen to the full performance at the top of this page.