John Kander Speaks with Candor to Marilyn Horne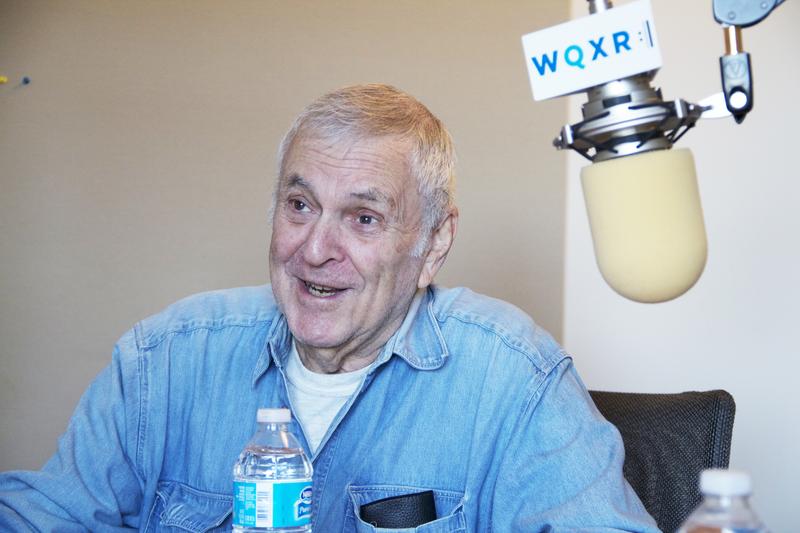 This Saturday at 12:30 pm, Marilyn Horne speaks with the American Broadway composer John Kander about the opera he loves and reveals why he never composed for the opera stage. Kander also reveals something he's always wanted to say to Marilyn Horne.
The two will discuss singers he's been captivated by, operas that have influenced him, and the moments of drama he's found in La Boheme. Kander also tells Marilyn how he decided to compose for the theatrical stage, touching the similarities between opera and theater, and he makes a lovely comparison between two composers of very different backgrounds. You'll have to listen to find out who they are!
The episode concludes with the deep despair of Massenet's Werther in a witty 3-minute telling by Jeff Spurgeon.  Listen to it here: 
Playlist:
Kander and Ebb Cabaret "Willkommen"
Harold Hastings, conductor; Joel Grey, singer
Sony 749915
Wolfgang Amadeus Mozart Don Giovanni K 527 "Là ci darem la mano"
Metropolitan Opera Orchestra; Paul Breisach, conductor
Bidù Sayão, soprano; Ezio Pinza, bass
Guild Music 2236/37 | Live recording from April 3, 1943
Georges Bizet Carmen "L'amour est un oiseau rebelle" (Habanera)
Metropolitan Opera Orchestra and Chorus; Leonard Bernstein, conductor; Marilyn Horne, mezzo-soprano
Deutsche Grammophon 457691
Gustave Charpentier Louise Act IV, Sc. 2
Paris National Opera Orchestra; Julius Rudel, conductor
Beverly Sills, soprano; Mignon Dunn, mezzo-soprano; José van Dam, bass-baritone
EMI Classics 65299
Georges Bizet Carmen "La fleur que tu m'avais jetée"
Prague Philharmonic Orchestra; Marco Armiliato, conductor; Jonas Kaufmann, tenor
Decca 001894302
Giacomo Puccini La Bohème "O come é morbido!
RCA Victor Symphony Orchestra; Sir Thomas Beecham, conductor
Victoria de los Angeles, soprano; Lucine Amara, soprano; Jussi Björling, tenor
EMI Great Recordings of the Century 67753
Richard Wagner Die Meistersinger von Nürnberg "Und doch, 's will halt nicht gehn"
Metropolitan Opera Orchestra; Thomas Schippers, conductor; Theo Adam, bass-baritone
Sony Classical 85304
3-minute Werther synopsis written and produced by Jeff Spurgeon
Excerpts from Massenet's Werther
Royal Opera House, Covent Garden Orchestra and Chorus; Sir Colin Davis, conductor
Frederica Von Stade, mezzo-soprano; José Carreras, tenor
Philips 475496