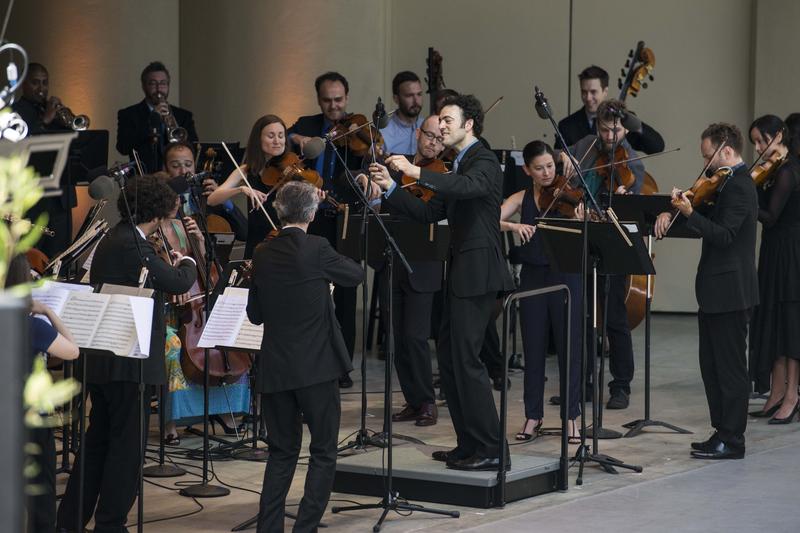 June 14, 2014, the evening concert series at the Ojai Music Festival featured new arrangements of Stockhausen, Mozart and Luigi Boccherini performed by The Knights.
The program included Caroline Shaw's arrangement of Karlheinz Stockhausen Tierkreis – Leo and a re-composition of Mozart's Piano Concerto No. 26 by Timo Andres. Members of The Knights offered a new arrangement of Classical-era composer Luigi Boccherini's Quintet in C Major for string orchestra.
The evening also included a performance of Andrew Norman's Light Screens.
Listen to Andres's "Coronation" concerto re-composition above and additional pieces below.
This on-demand music is part of a new partnership between Q2 Music and the Ojai Music Festival to share live recordings from the festival dating back to the 2012 season.