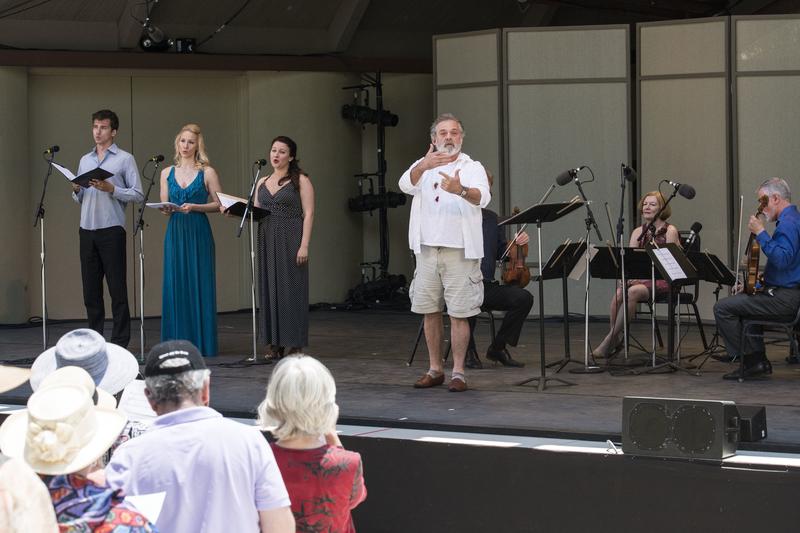 A June 9 performance at the 2013 Ojai Music Festival included Charles Ives's String Quartet No. 2 (1913-15) and Carl Ruggles's 1958 Exaltation (arranged by Colin Fowler).
Both Ives and Ruggles were known as members of the American Five, a group of modernist American composers known for breaking away from the prevailing European tradition. The other American Five include John J. Becker, Wallingford Riegger and Henry Cowell.
In this performance, singers Yulia Van Doren, Jamie Van Eyck and Douglas Williams, organist Colin Fowler and trumpet soloist Sycil Mathai performed Exaltation, while the American String Quartet performed Ives's second string quartet.
Listen to Ives's String Quartet No. 2 above and Ruggles's Exaltation below. 

This on-demand music is part of a new partnership between Q2 Music and the Ojai Music Festival to share live recordings from the festival dating back to the 2012 season.