New York Now
Listen: Clint Mansell with Full Band and String Quartet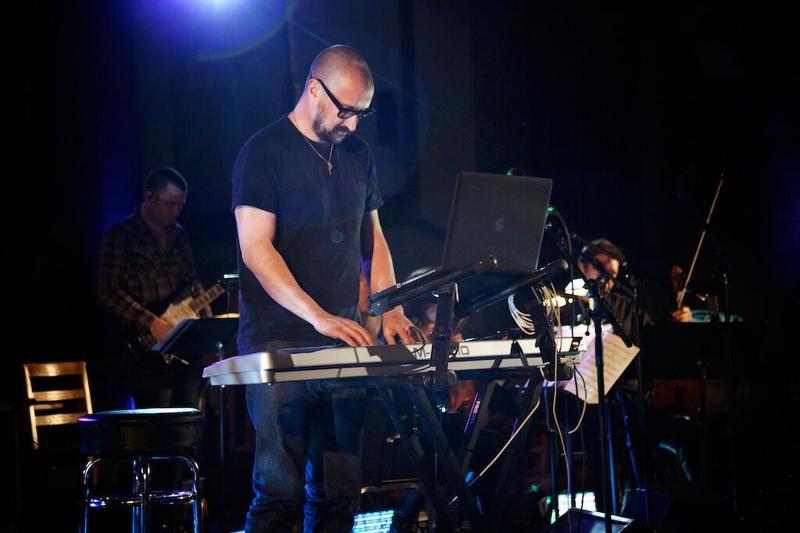 On Thursday, April 4 at 8 pm, Q2 Music presented a live audio webcast of the New York City performance debut of English composer Clint Mansell—best known for his scores to the Darren Aronofsky films Requiem for a Dream, The Fountain and The Wrestler. Presented by Wordless Music, the concert features Mansell performing along with full band, string quartet and video projection and takes places at the Church of St. Paul the Apostle.
A founding member of the 1980s industrial pop group Pop Will Eat Itself, Mansell first earned widespread recognition for Aronofsky's first two films, Pi and Requiem for a Dream—particularly the latter, featuring performances from the endlessly adventurous Kronos Quartet. Mansell was also nominated for an Academy Award for his score to Aronofsky's 2006 film, The Fountain.
Exposing the artificial boundaries between contemporary classical, rock and electronic music, Wordless Music has earned a reputation as one of New York City's most provocative programming series. Recent world premiere performances have featured music from members of Sigur Rós, Radiohead's Jonny Greenwood, composers Gavin Bryars and John Cale, among many others.
Compete Program
Clint Mansell: Music from "Pi"
Clint Mansell: Music from "Moon"
Clint Mansell: Music from "Stoker" 
Emily Wells: Becomes the Color
Clint Mansell: Music from "Requiem for a Dream"
Peter Broderick/Clint Mansell: Not at Home
Clint Mansell: Music from "The Wrestler"
Clint Mansell: Music from "The Fountain"
Clint Mansell: Death is the Road to Awe 
Enjoy a few of our favorite past Wordless Music shows on demand: