New York Now
Listen: Electroacoustic Minimalism from Hauschka, itsnotyouitsme and Sontag Shogun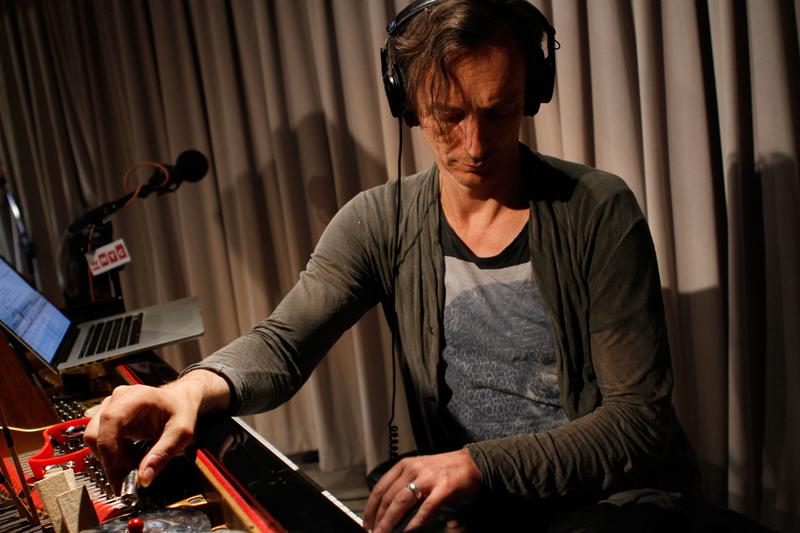 On April 15, Berlin-based pianist Hauschka headlined an evening of meditative electroacoustic music at Le Poisson Rouge.
Brooklyn-based ambient duo itsnotyouitsme opened the show with a slow-building improvisation constructed largely on mesmerizing loops. Guitarist Grey McMurray and violinist Caleb Burhans colored serene swells of ambiance with stings of distortion and industrial sounds.
Electroacoustic psych-outfit Sontag Shogun layered looped found sounds (sand and coins among them) and glitch electronics over impressionistic piano improvisations.
Pianist Volker Bertelmann – aka Hauschka – rounded out the evening with a prepared-piano set ranging from minimalist textures to ambient interludes of distortion and bits of techno. Hauschka is currently touring in support of his latest album "Abandoned City," released last year.
*Hauschka's full set is archived at the top of this page.
This performance was recorded and mixed by Irene Trudel.