New York Now
Listen: Emily Wells Performs 'In the Hot' at Le Poisson Rouge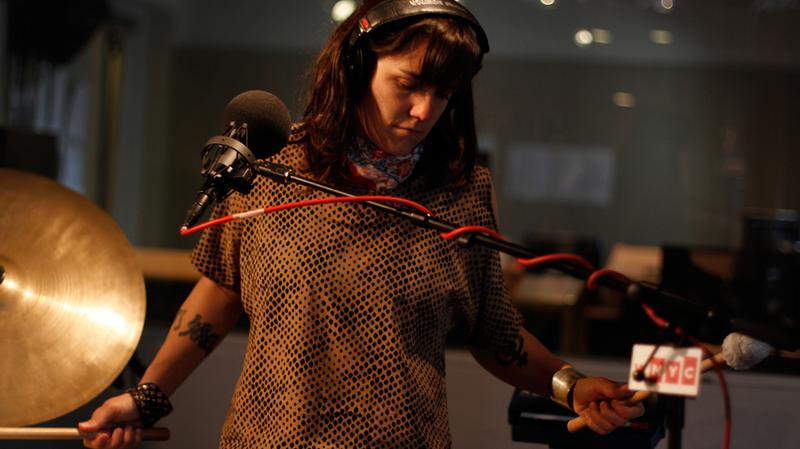 On April 4, 2017, New York multi-instrumentalist Emily Wells celebrated the release of her new album "In the Hot" with a live solo performance at Le Poisson Rouge.
Since 1999, Wells has released ten full-length albums and collaborated with musicians including Questlove and film composer Clint Mansell. Much of her Wells' music is built around her violin, voice and percussion which she layers through loop pedals to create the effect of a one-woman minimalist chamber ensemble.
The evening focused largely on "In the Hot" but also included selections from "Mama" (2012), "Promise" (2016) and "The Symphonies: Dreams Memories & Parties."
Program
"Don't Look Yet"
"In the Hot"
"Mama's Gonna Give You Love"
"Put It Down On Me"
"Pack of Nobodies"
"In My Time Of Dyin'"
"What's Better Than Understanding?"
"Antidote"
"Symphony 1"
"Don't Use Me Up"
"Hymn for the New World"
"Symphony 6"
Listen to the full performance at the top of this page, and check out the following interview with Wells and New Sounds host John Schaefer from February 2016 below: