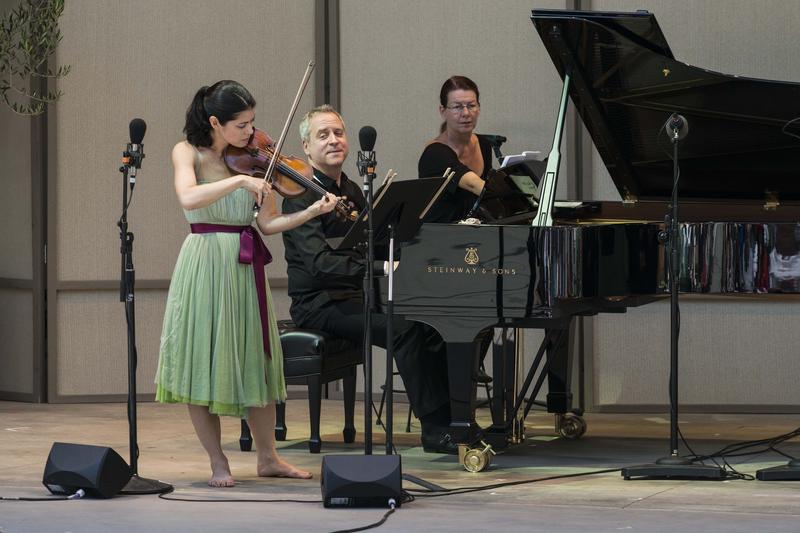 On June 14, 2014, pianist and festival music director Jeremy Denk joined violinist Jennifer Frautschi and the Hudson Shad vocal quartet for a program of Charles Ives's hymns, songs and violin sonatas at the Ojai Music Festival.
In the program note from this performance, musicologist Christopher Hailey notes that this pairing of instrumental and vocal music is a natural one: references to the hymns and songs are embedded within the selected sonatas. 
Stream individual portions of the evening below. 
This on-demand music is part of a new partnership between Q2 Music and the Ojai Music Festival to share live recordings from the festival dating back to the 2012 season.