Listen: George Lewis, Washing Machines and Ensemble Dal Niente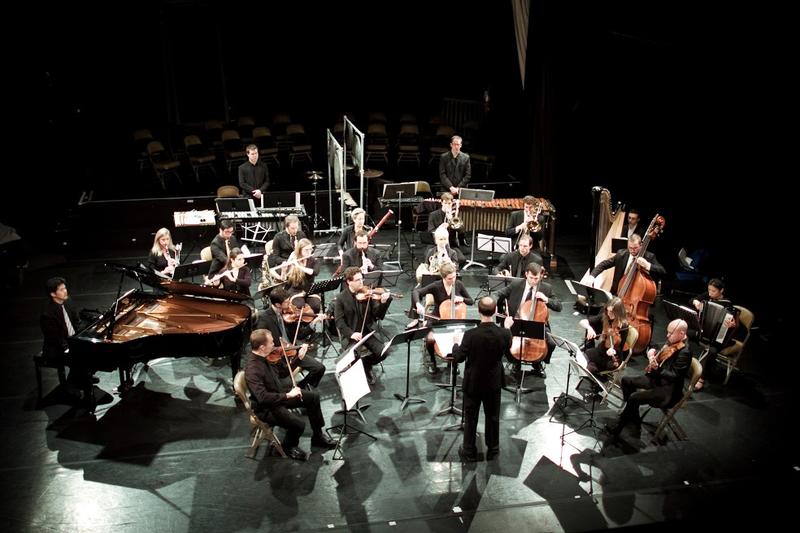 On Oct. 30, 2014, violinist MingHuan Xu and pianist Winston Choi of Ensemble Dal Niente gave the world premiere performance of George Lewis' The Mangle of Practice in the Coolidge Auditorium of the Library of Congress.
George Lewis is an American composer, trombone player and member of the composition faculty at Columbia University, and was recently named as a recipient of a 2015 Guggenheim fellowship.  
In the program note from the premiere, Lewis mentions that this piece draws inspiration from an essay of the same name by sociologist Andrew Pickering. Lewis writes, "The mangle was the British term for what Americans called the "wringer," twin rollers in ancient washing machines that squeezed excess water from just-washed clothes. Pickering's notion of the mangle refers to the results of the nonlinear push-pull dynamic of resistance and accommodation, where human purposes and aspirations become reconfigured in indeterminate ways through our interactions with the material world–even to the extent where it becomes difficult to draw a bright line between human and material expressions of agency."
This on-demand music is part of a new partnership between Q2 Music and Concerts from the Library of Congress to share works that the Library of Congress either commissioned or presented as world or US premieres dating back to the 2009-2010 season.