New York Now
Listen: Jennifer Higdon's Civil Words World Premiere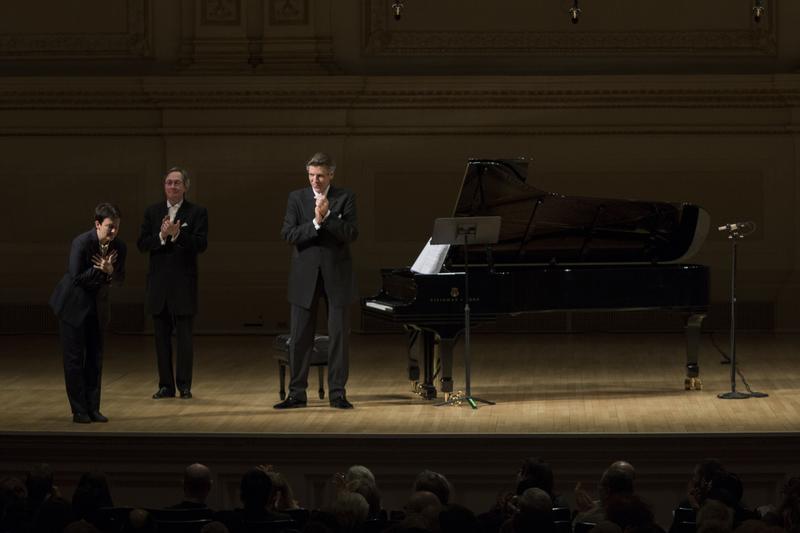 On February 9, baritone Thomas Hampson and pianist Wolfram Rieger delivered the world premiere of Jennifer Higdon's Civil Words, a song cycle set to texts from the American Civil War. The performance was recorded for WQXR's Carnegie Hall Live series.
Above, we've posted three of the five songs: "All Quiet" (text by Thaddeus Oliver), "Lincoln's Final" (from Lincoln's 2nd Inagugural Address) and "The Death of Lincoln" (text by William Cullen Bryant).
Higdon is best known for her orchestral works to date, including the Violin Concerto (winner of the 2010 Pulitzer Prize for Music) and Percussion Concerto (which won the Grammy for Best Contemporary Classical Composition that same year). Santa Fe Opera will premiere her opera Cold Mountain in August 2015.
Higdon writes of the premiere:
Civil Words is a song cycle of text derived from the Civil War. They are, however, universal texts that are applicable to any conflict, and a reminder that the basic elements of war do not change with time.

The cycle begins with a mother sending a child off to war and ends with a father's discovery of a son, long gone. In between are the stories of a soldier's death, a leader's hopes, and the marking of great loss.

In order to represent the universal effects of war, I set poems by men and women, about life and death, and from the famous to the unknown. Civil Words is dedicated, with great admiration and appreciation, to Thomas Hampson.
The complete texts are posted on carnegiehall.org.