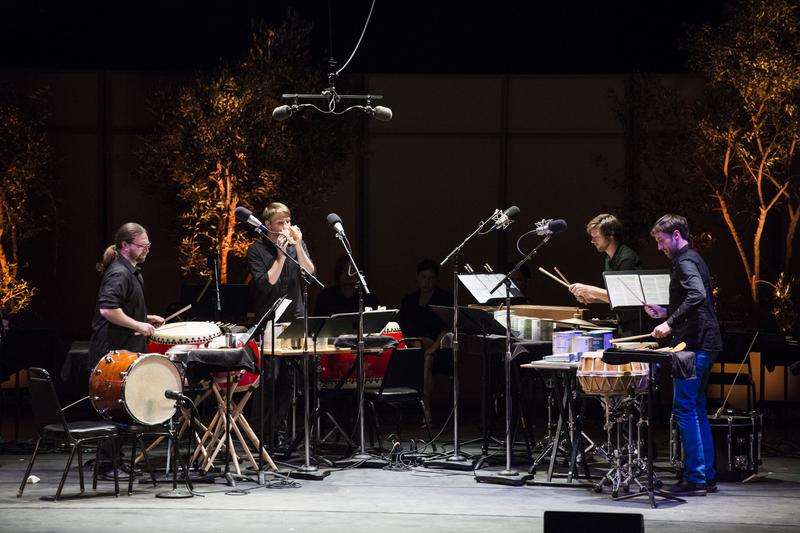 Late night performances at the 2013 Ojai Music Festival highlighted John Cage's works for voice, piano and percussion. June 7, pianist Ethan Iverson and soprano Yulia Van performed Cage's 1944 Four Walls. The work was conceived as a dance piece choreographed by Merce Cunningham depicting a dysfunctional American Family.

Performed by the percussion ensemble Red Fish Blue Fish, a June 8 performance of Cage's percussion featured his Six, Double Music (co-written by Lou Harrison), Six Version B, Credo in US (featuring pianist Kyle Adam Blair), Inlets and Third Construction.
Listen to Four Walls at the top of this page.
This on-demand music is part of a new partnership between Q2 Music and the Ojai Music Festival to share live recordings from the festival dating back to the 2012 season.