New York Now
Listen: Julia Holter, Alex Temple and Spektral Quartet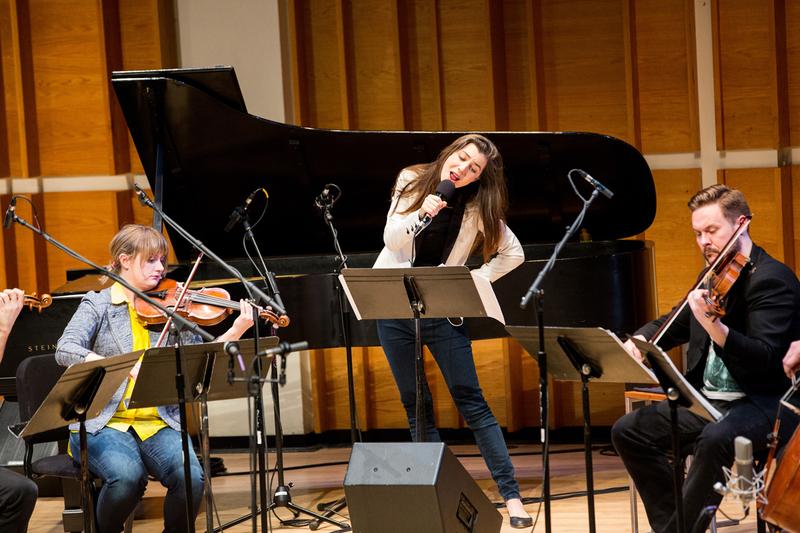 On Feb. 25, Los Angeles songwriter Julia Holter and Chicago's Spektral Quartet took the stage at the Ecstatic Music Festival for an eclectic set of music inspired by James Blake, Mos Def and medieval composer Guillaume de Machaut. The evening culminated in the New York premiere of Alex Temple's Behind the Wallpaper.
Spektral Quartet's opening set highlighted Chicago composers: Liza White's Zin zin zin zin draws on a Mos Def rap for inspiration; Chris Fisher-Lochhead reworks music of British dubstep artist James Blake; Dave Reminick sets music to a humorous poem about a man very literally falling apart. The set concluded with Igor Stravinsky's 1920 Concertino for string quartet.
For the second set, the quartet accompanied Holter on new arrangements of Memory Drew Her Portrait, a song inspired by a collection of letters between Guillaume de Machaut and his lover, and Marienbad - a track from Holter's 2011 album "Ekstasis."
The final portion of the evening was dedicated to Behind the Wallpaper, a new song cycle by Alex Temple written for and performed by Holter and Spektral Quartet with an accompaniment of live electronics. In Temple's own words, the music is "a story about someone undergoing a mysterious transformation... Like the cycle's unnamed protagonist, the music slips unnoticed through the cracks in the walls, drawing on indie pop, Weimar cabaret, Elizabethan music and 19th-century Romanticism."
Q2 Music is the digital partner of the Kaufman Music Center's 2015 Ecstatic Music Festival. This recording was recorded and engineered by Bill Moss and Noriko Okabe.
Program: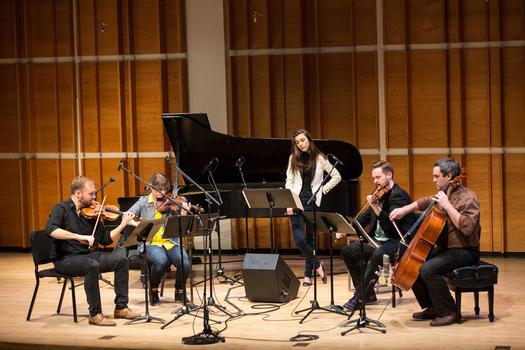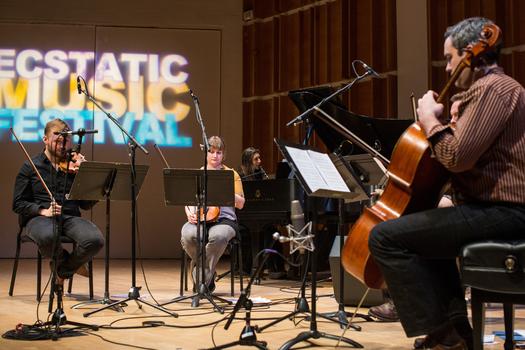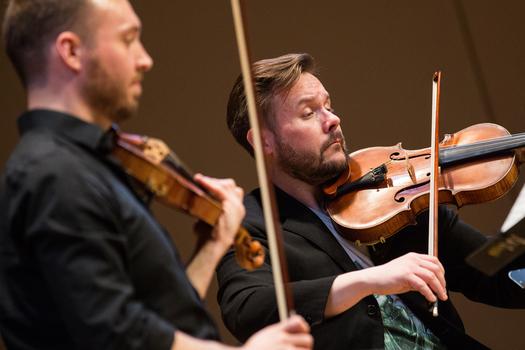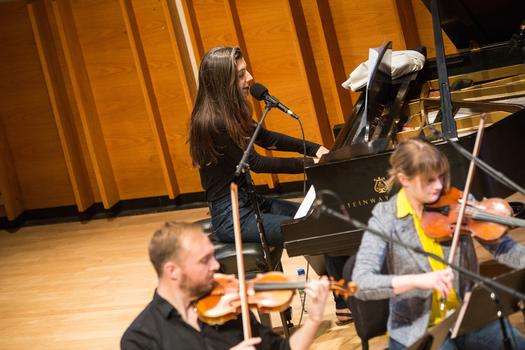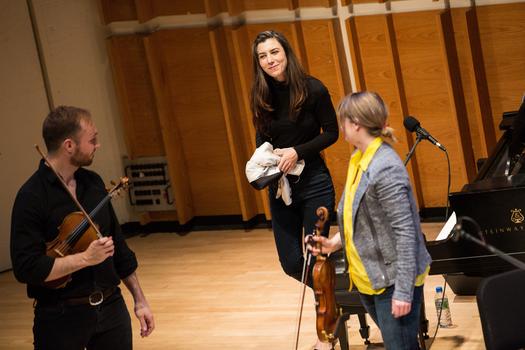 of