Listen: Los Angeles Philharmonic Keeps Playing During Earthquake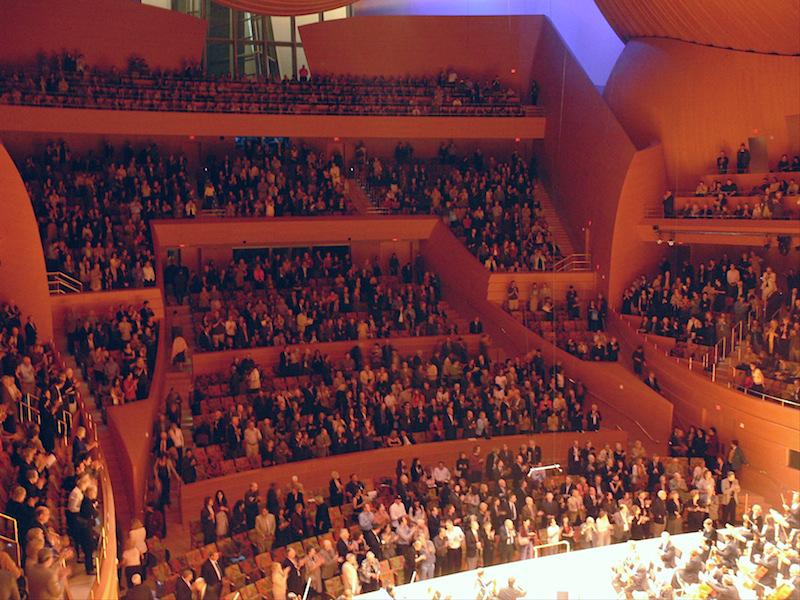 The Los Angeles Philharmonic has released an audio recording of its performance on March 30, during which a 5.1-magnitude earthquake jolted Walt Disney Concert Hall as the orchestra played Ravel's Daphnis and Chloé.
The quake rattled downtown Los Angeles at 9:09 pm, about six minutes into the performance of Ravel's sensuous tone poem. Los Angeles Times music critic Richard Ginell described the moment:
"The hall rocked and rolled for several seconds — like an airplane experiencing turbulence — and the place vibrated for more than a minute. Although the orchestra seemed a bit rattled at first and the audience gasped, the unflappable veteran Charles Dutoit kept on conducting, never breaking stride, and the performance continued pretty much unimpeded."
The one-minute clip serves to illustrate Ginell's description, as the audience reacts with murmurs and a few gasps. 
Last week, a video surfaced on YouTube of the Cal State Long Beach Symphony Orchestra and its conductor apparently fleeing the stage as the earthquake hit.
Note: This video has been removed by YouTube. 
Tell us what you think: At what point should an orchestra stop performing during a natural event such as an earthquake or tornado?