New York Now
On-Demand Audio: Bang On A Can's 2014 People's Commissioning Fund Concert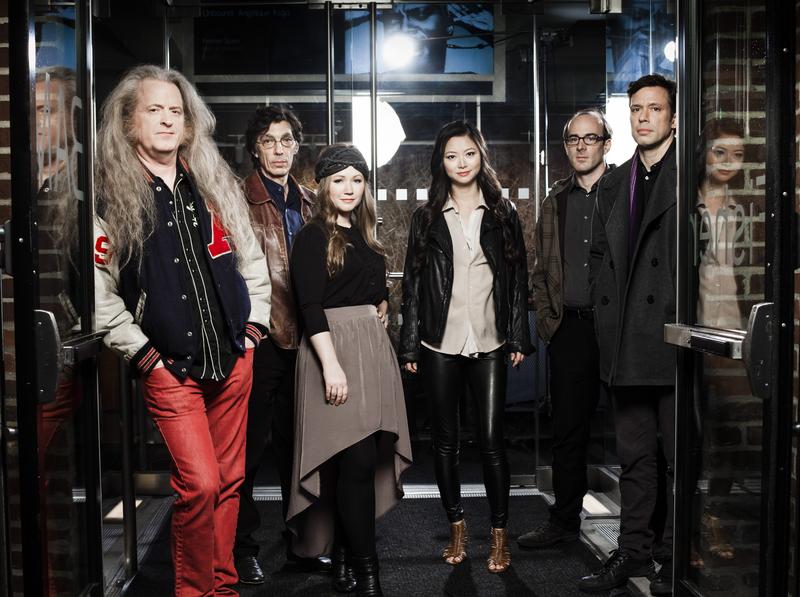 Thursday, March 13 at 7:30 pm, Q2 Music presented a live audio webcast of the annual Bang on a Can People's Commissioning Fund Concert featuring music of Arcade Fire's Richard Reed Parry, electronic pioneer Alvin Lucier and Brooklyn-based electroacoustic composer Daniel Wohl. Presented as part of the Ecstatic Music Festival, the webcast was presented in partnership with WNYC's New Sounds and was hosted by John Schaefer.
Performed by the elastic Bang on a Can All-Stars, the evening also included renditions of Bang on a Can co-founders Julia Wolfe's Lick and David Lang's Schubert-inspired Death Speaks with guest vocalist Shara Worden.
Founded in 1997, the Bang on a Can People's Commissioning Fund has commissioned over 40 compositions from a varied array of established and emerging composers including Sonic Youth's Thurston Moore, Anna Clyne, Karsh Kale, Dan Deacon, Annie Gosfield and Dirty Projectors' David Longstreth.
Complete Program
Julia Wolfe - Lick
Alvin Lucier - Firewood
Richard Reed Parry - The Brief and Never Ending Blur
Daniel Wohl - Holographic
David Lang - Death Speaks