New York Now
On-Demand Audio: Buke and Gase with So Percussion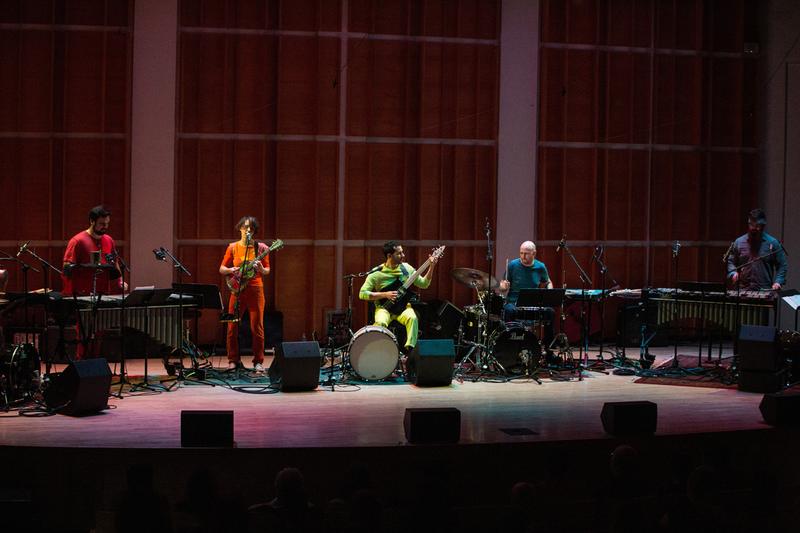 Wednesday, March 26, Q2 Music presented a live webcast of avant rock duo Buke and Gase in performance with So Percussion at Merkin Concert Hall, as part of the 2014 Ecstatic Music Festival. Copresented with WNYC's New Sounds Live and hosted by John Schaefer, the evening will feature new music co-composed by the two ensembles and performed on a mix of traditional and homemade instruments.
The concert opens with a performance of Bryce Dessner's Music for Wood and Strings – a work commissioned by Carnegie Hall and given its premiere in November 2-13. The music is performed on four amplified hammer dulcimer-like "chord sticks" alongside woodblocks, snares and bass drums.
The music of Brooklyn-based Buke and Gase stands at the intersection of indie rock, punk, noise music and American minimalism. Often performing with an assortment of self-invented instruments, their unique approach is at once jolty pop and abrasive experimental music. The band's latest full-length album "General Dome" was released in January 2013.
So Percussion has been a ubiquitous presence on the New York contemporary music scene for over a decade, collaborating with an eclectic cross-genre mix of musicians including Steve Reich, Dan Deacon, Paul Lansky, Dan Trueman and Arvo Pärt. The quartet has released 15 albums to date and hosts an annual summer institute for emerging composers and performers.
Program
Bryce Dessner - Music for Wood and Strings
Buke and Gase
      1. "Houdini Crush"
      2. "Hiccup"
      3. "Fussrate"
      4. "My Best Andre Shot"
      5. "Tending the Talk"
Buke and Gase and So Percussion
      1. "Wake for Yourself"
      2. "Spinach"
      3. "Hold It"
      4. "This is the Threat"
      5. "Ancient Tool Gadget"
      6. "Diazepam"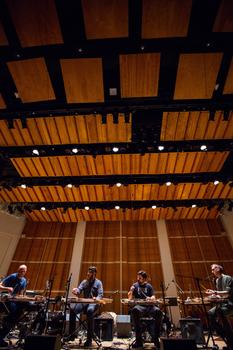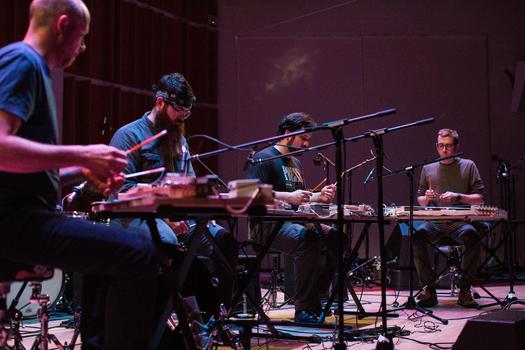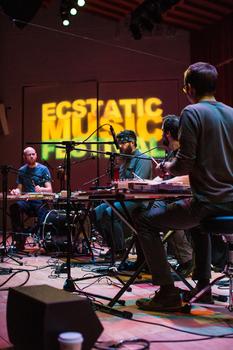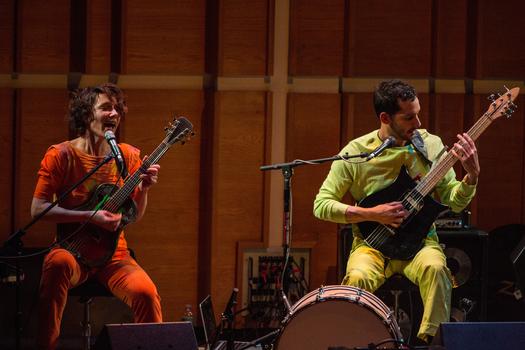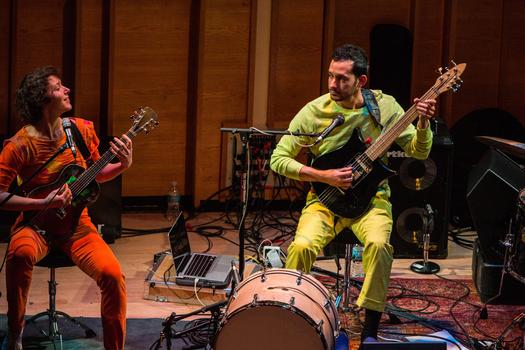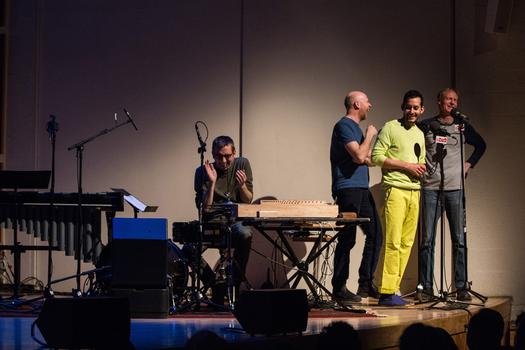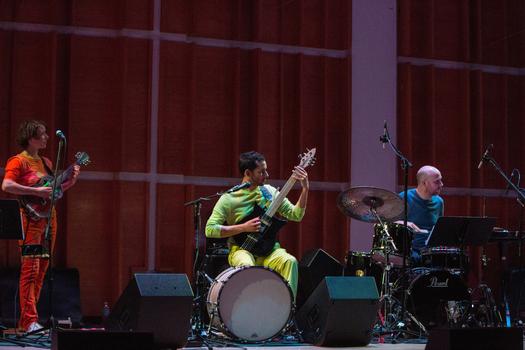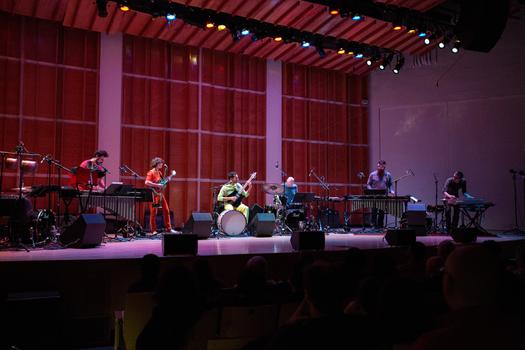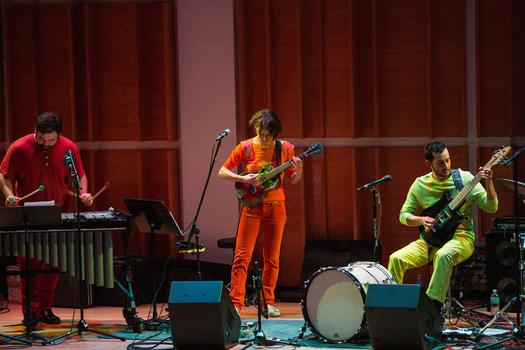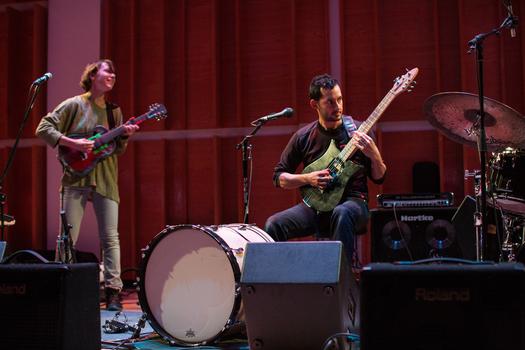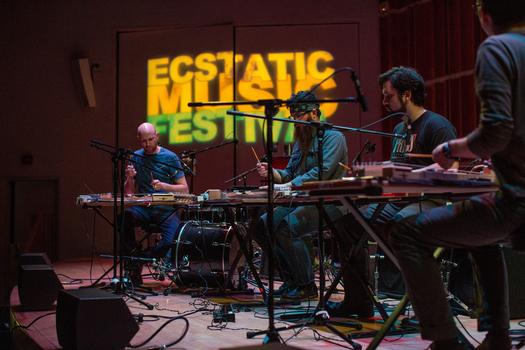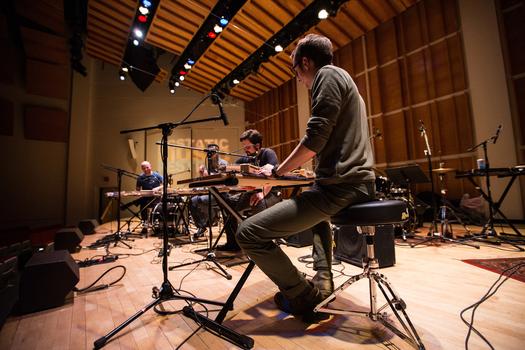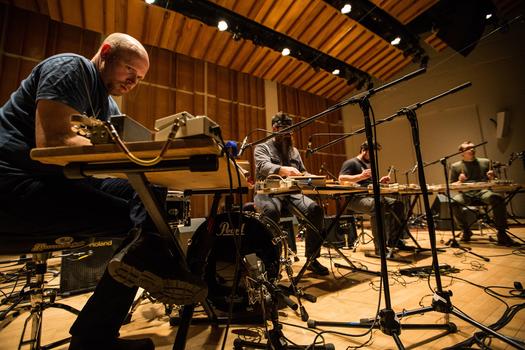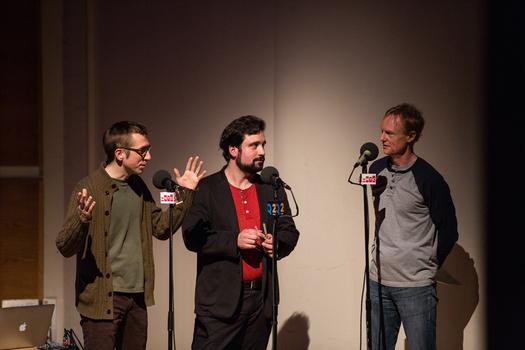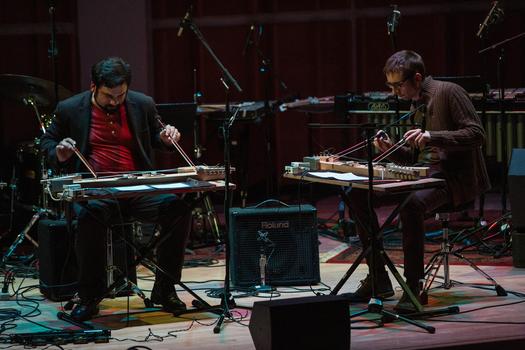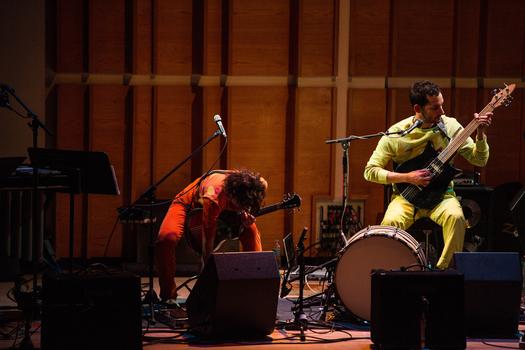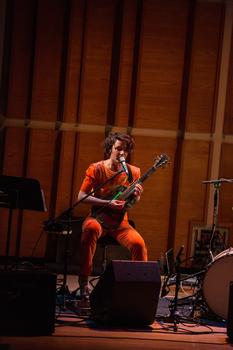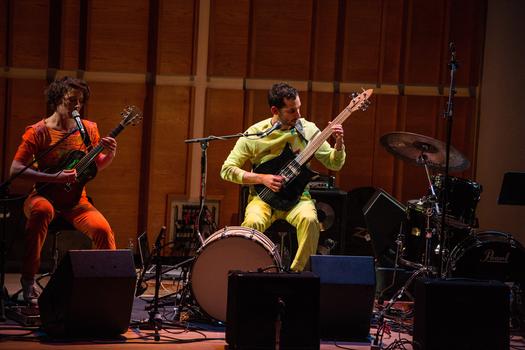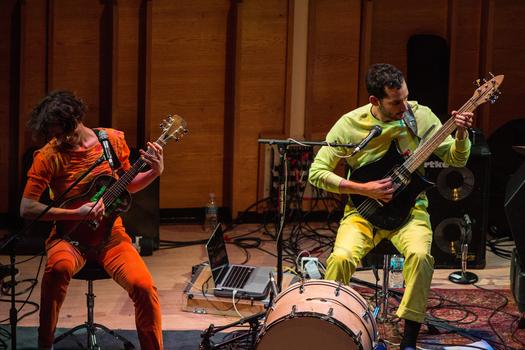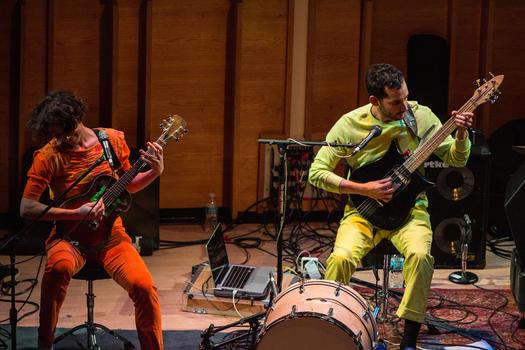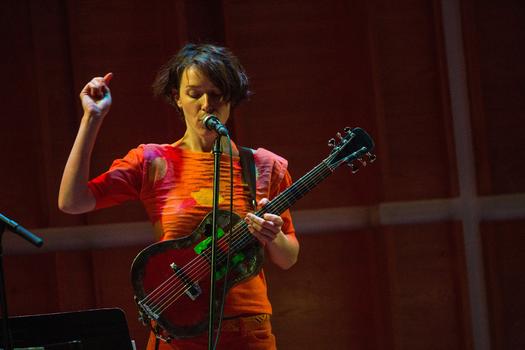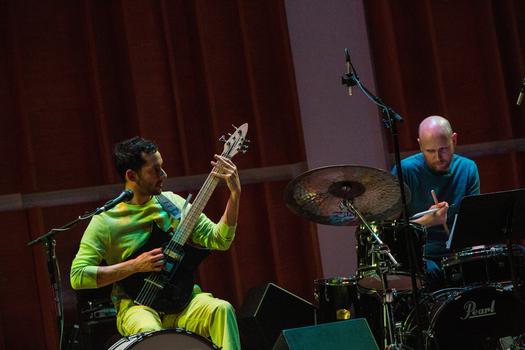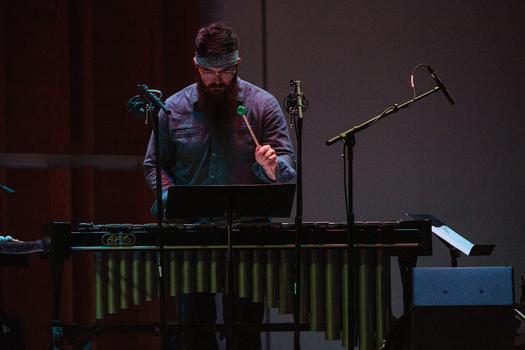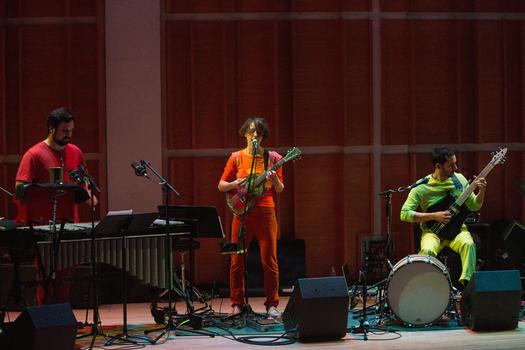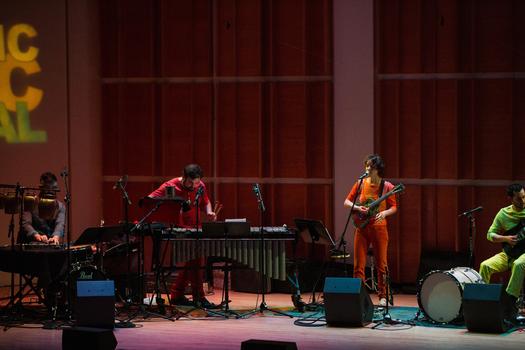 of