Listen: Nadia Sirota Premieres Dennehy's 'Tessellatum' for Solo Viola and Viol Consort
Thursday, March 03, 2016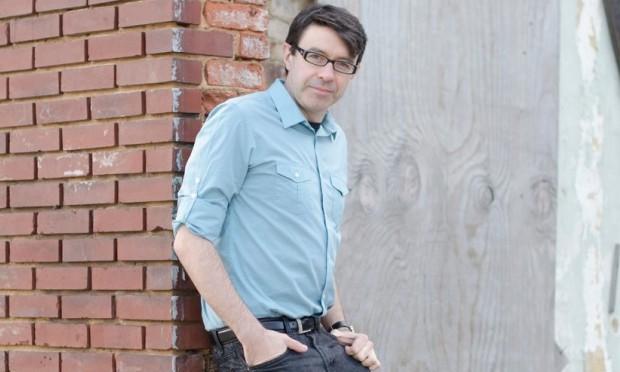 (This Journal of Music)
Living Music. Living Composers.

More

On-Demand Audio from Nadia Sirota's Fuse Project at Symphony Space.

More
On Friday, Feb. 5 we heard the world premiere of pioneering composer Donnacha Dennehy's Tessellatum with a live audio stream from Symphony Space's Peter Jay Sharp Theatre. Originally comprised of 11 viols and 4 violas, the 40-minute Tessellatum was performed in a special arrangement with Nadia Sirota on solo viola and a four-member viol consort, led by Liam Byrne, former member of the renowned viol consort Fretwork. Sirota and Byrne pre-recorded the backing track of the additional parts.
The final event of Nadia Sirota's Fuse Project residency at Symphony Space, the show opens with selections by composers from Iceland's Bedroom Community record label, including co-founders Nico Muhly and Valgeir Sigurðsson, and performances from Sirota and Byrne.
Nadia Sirota writes ;"All of the sounds in [Tessellatum] are acoustic, and yet, because Donnacha likes to slip back and forth between equal temperament and 'just' intonation, which uses the harmonic series to build up timbre and harp on resonance, the piece feels almost electronic. These moments of slipping in and 'out-of-tune' effectively un-moor the ear. By the end of the work, the harmonic tunings feel second nature, even more perfect than the equal tempered bits."

Download the WQXR app and listen to select songs from this show at your convenience in the Q2 Music on-demand section. Instructions here.
Program
Nico Muhly - Drones & Piano 1
Valgeir Sigurðsson - Crumbling/Gone Not Forgotten
Nico Muhly - Étude 3
Valgeir Sigurðsson - Anchor che col partire (Madrigale)
Nico Muhly - Skip Town
Nico Muhly - Drones & Viola de Gamba, Viola and Piano
Donnacha Dennehy - Tesselatum
Nadia Sirota, viola; Nico Muhly, piano & electronics; Liam Byrne, viol; Doug Balliet, viol; Loren Ludwig, viol; Zoe Weiss, viol
engineers: Edward Haber (technical director), Duke Markos (music mix), George Wellington
Violist Nadia Sirota is the host of Q2 Music's Meet the Composer podcast, which just concluded its second season.
The WQXR e-newsletter. Show highlights, links to music news, on-demand concerts, events from The Greene Space and more.