New York Now
On-Demand Audio: Timo Andres, Gabriel Kahane, Ted Hearne, Becca Stevens & Nathan Koci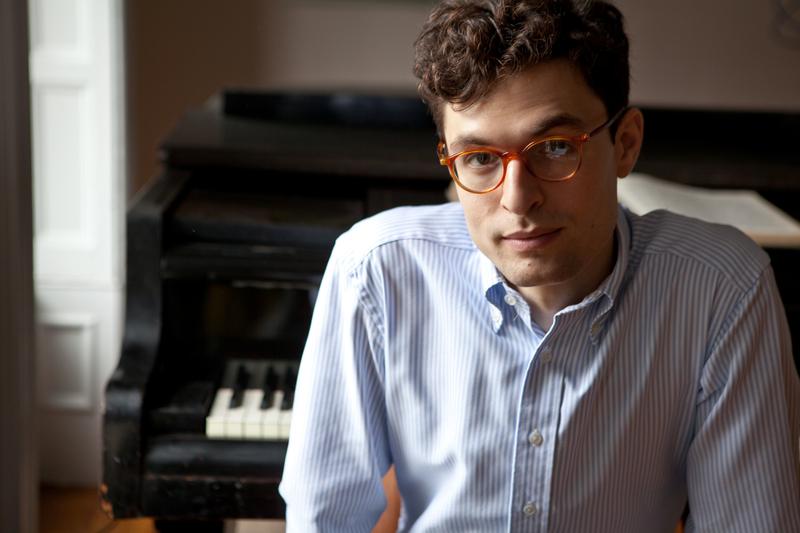 Wednesday, March 19 at 7:30 pm, Q2 Music presented a live audio webcast of composer-performers Timo Andres, Gabriel Kahane, Ted Hearne, Becca Stevens and Nathan Koci at the Ecstatic Music Festival at Merkin Concert Hall.
The evening is centered around the premiere of Andres's new song cycle Work Songs – a multi-movement work inspired by 19th century American parlor songs. The webcast is presented in partnership with WNYC's New Sounds and hosted by John Schaefer.
Work Songs sets texts centered on topics of labor, balancing songs about feelings of discouragement and exhaustion with songs meant to provide comfort to workers. The final text is taken from Woody Guthrie's 1943 list of New Year's resolutions.
The arrangements are tailored to the specific strengths of the group, who perform in an unusual combination of keyboards, guitar, accordion and banjo.
The evening also features new arrangements of music by composer-vocalists Ted Hearne, Becca Stevens and Gabriel Kahane, and accordionist Nathan Koci.
Watch our new Q2 Spaces video of Timo Andres's Bed-Stuy Apartment
Program
Gabriel Kahane
1. "Black Garden" 
2. "Bradbury"
3. "Ambassador Hotel"
4. "Where are the Arms"
Ted Hearne 
1. "Crib Dweller"
2. "Intimacy and Resistance"
3. "Protection"
Becca Stevens
1. "Our Basement"
2. "105"
3. "A Contribution to Statistics"
Timo Andres
Work Songs
1. "Art"
2. "Unemployment"
3. "To Whom it May Concern"
4. "Poet's Work"
5. "New Years Rulin's"