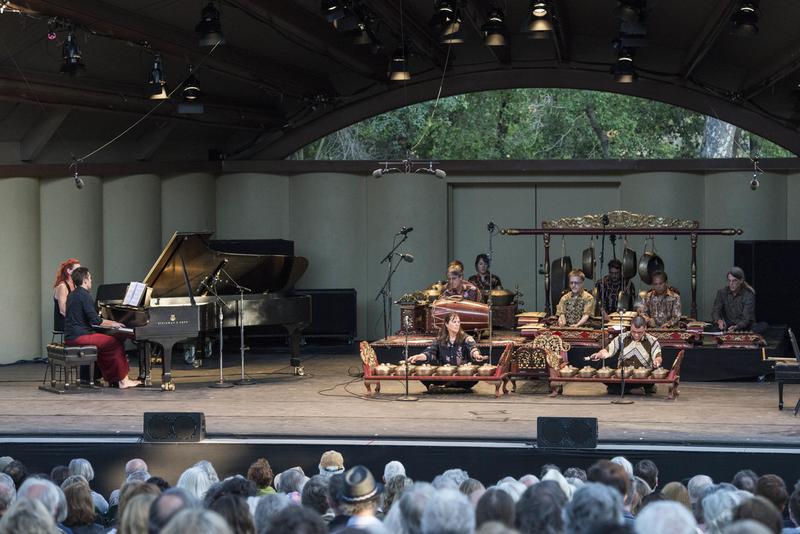 The works of iconic West Coast patriarch Lou Harrison were a theme of the 2013 Ojai Music Festival, including his Suite for Symphonic Strings presented by the Mark Morris Dance Group Music Ensemble and the American String Quartet with conductor Joshua Gersen.
Harrison's Fugue for Percussion and Concerto for Piano with Javanese Gamelan closed the 2013 festival, in performances by Red Fish Blue Fish and Gamelan Sari Raras with pianist Colin Fowler, respectively.
Listen to the Suite above and the additional works below. 
This on-demand music is part of a new partnership between Q2 Music and the Ojai Music Festival to share live recordings from the festival dating back to the 2012 season.