New York Now
Listen: Mantra Percussion and Ian Williams Kick Off Indie-Classical Festival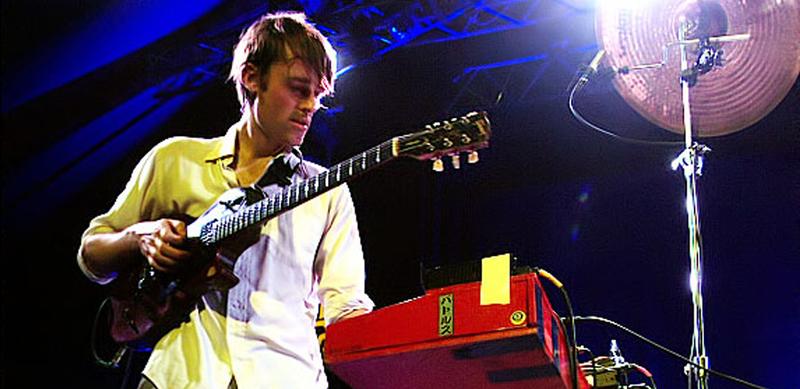 Jan. 15, the annual Ecstatic Music Festival kicked off its fifth season with a pairing of Battles guitarist Ian Williams and Mantra Percussion live at the Winter Garden at Brookfield Place. The program consisted of a single composition: the world premiere of Williams's Public Transaction.
Williams, armed with guitar and laptop stood in the middle of a circle of percussionists, moving between drum sets, vibraphones, melodicas and suspended cymbals. As much an audio installation as a composition, the music moved from distorted washes of sound to writhing synth textures, guitar-driven prog rock and pensive minimalism. The audience moved freely through the space, surrounding the performers and listening from the overhead balcony.
In addition to Battles, Williams has been a member of '90s math-rock innovators Don Caballero and the experimental rock trio Storm and Stress. Since its inception in 2009, Mantra Percussion has commissioned new music from Michael Gordon, Ted Hearne, Zs, Xiu Xiu and Tristan Perich, among others.
Q2 Music is the digital partner of the Kaufman Music Center's 2015 Ecstatic Music Festival. This performance was produced and presented by Arts Brookfield in partnership with the Kaufman Music Center. The recording was recorded and engineered by Edward Haber (technical director), Irene Trudel (music mix), George Wellington and Duke Marcos.