Listen: Max Richter on 'Three Worlds,' Language and the Narrative Power of Music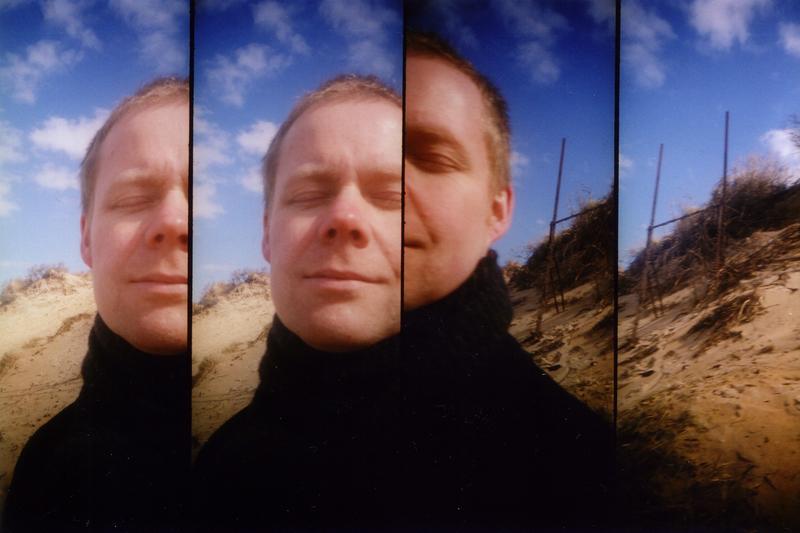 Max Richter loves language. "Music," he says, "is like storytelling." No wonder, then, that four of his works draw heavily on language and literary sources, including 2004's The Blue Notebooks featuring texts by Kafka and Czesław Miłosz, and 2005's Songs from Before with readings of texts by Haruki Murakami. His most recent project, Three Worlds: Music from Woolf Works is a musical journey into sound and language. It features music from Richter's score of the Wayne McGregor ballet Woolf Works, which drew inspiration from a trio of Virginia Woolf novels: Mrs Dalloway, Orlando and The Waves.
Richter has written music for the stage and the screen, and to date has put out eight studio releases, including the critically acclaimed Sleep, an eight-hour-long composition based on the concept of nocturnal slumber. Among his soundtrack credits are the 2008 animated documentary Waltz with Bashir, an episode of the anthology series Black Mirror ("Nosedive") and the 2017 BBC and FX television series Taboo. His music has also been featured in a number of films and television series, including Chef's Table ("Winter 1" from Recomposed by Max Richter: Vivaldi — The Four Seasons), and 2016's Arrival (On the Nature of Daylight).
Earlier this year, Richter came by the studios to discuss Three Worlds, the narrative qualities of music, his appreciation for Woolf, his current musical obsessions — and classical music that just doesn't quite do it for him (spoiler alert: it's Bruckner).
We also couldn't resist traveling into the realm of hypotheticals and posed a few that yielded some delightfully thoughtful answers from Richter. Not all of them are included in the audio above, but here is a condensed and edited transcript of a couple of gems from the interview.
James Bennett II: I want you imagine a song, a piece of music you can't stand. Maybe it's a Bruckner Symphony.
Max Richter: All of them!
JB: Alright then, As you may or may not know, there is a helium shortage in the world. You can reverse the effects of the shortage, should you make those Bruckner symphonies your alarm clock every day for eternity. Before you say "absolutely not," think about all the children's birthday parties and all the joy you could save with some helium balloons.
MR: Well that I don't get Bruckner is actually an opportunity to try and understand him. So if I have to listen to him every morning on my alarm clock I'm fine with that. I'd take this on, to grow musically. That's an opportunity.
JB: Philip Glass and Steve Reich are assembling two squads for a game of pickup basketball. Who ya got? Please explain your reasoning.
MR: Wow. That's really, really complicated. I've had a lengthy history with both of those composers. In my previous life as pianist, I played more than 200 concerts of Reich music, and I love his work. But as a kid, when I was 13 or 14, the milkman on our place was kind of a new music fan. And he heard me practicing the piano, and at a certain point he started delivering Philip Glass records on vinyl, along with the milk. So I was listening to all this stuff as a kid. This is a tough call, I'd probably have to toss a coin.