Listen: Premiere of Irving Fine's Two-Piano Transcription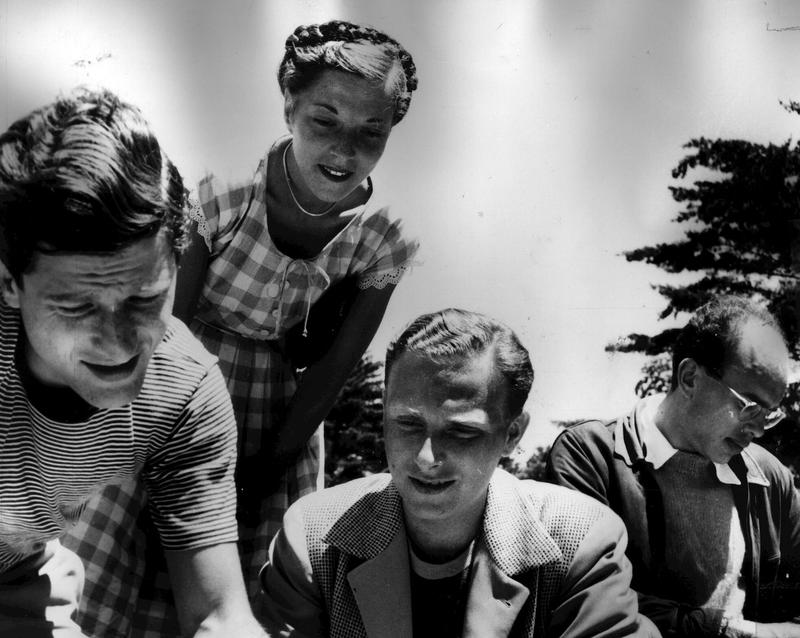 On Dec. 6, 2014, pianists Oliver Hagen and Daniel Pesca gave the world premiere of the two-piano transcription of Irving Fine's Tocatta Concertante in the Coolidge Auditorium of the Library of Congress. This transcription was done by David Henning Plylar for the Irving Fine Centennial. 
Irving Fine (1914-1962) was an American composer, whose Tocatta Concertante was originally scored for orchestra. David Henning Plylar is a composer, pianist and music specialist for the Library of Congress. In the program note from this premiere performance, Plylar writes that he hopes that performances of this transcription will direct attention back to the original orchestral work, and encourage orchestras to more regularly program the Toccata. 
This on-demand music is part of a new partnership between Q2 Music and Concerts from the Library of Congress to share works that the Library of Congress either commissioned or presented as world or US premieres dating back to the 2009-2010 season.