New York Now
Listen: First Look at 'Silent Voices' With Brooklyn Youth Chorus and ICE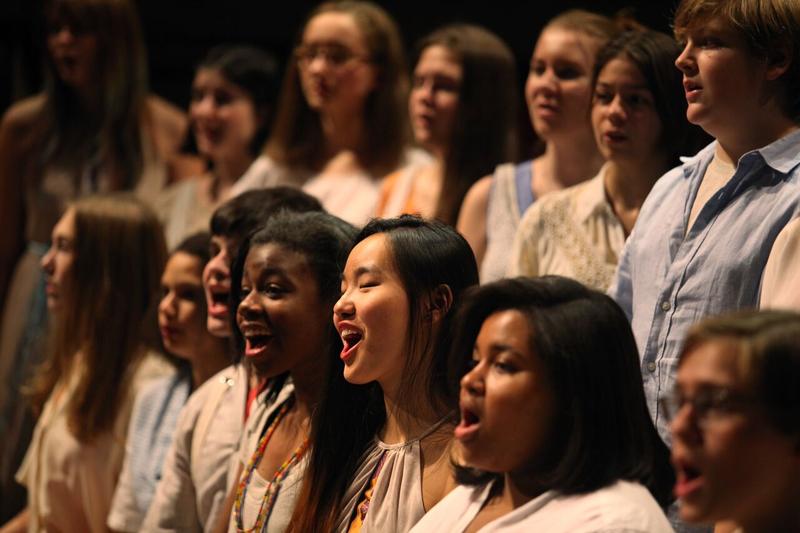 On January 14-15, the Brooklyn Youth Chorus (BYC) offered an early listen to their Silent Voices project, an initiative that gives voice to those who have been "silenced or marginalized by social, cultural or religious circumstances." The performance was hosted by Helga Davis and presented as part of the annual Protoype festival of opera and music theatre, live at the French Institute Alliance Française (FIAF).
The evening focused on the voices of immigrants and African-American men and women, with commissioned music by DJ Spooky, gospel/blues composer-performer Toshi Reagon, Iranian-born composer Sahba Aminikia, American-Armenian composer Mary Kouyoumdjian and Jeff Beal, perhaps best known as the composer for the television series House of Cards.
The songs are interspersed with original text by The New Yorker's Hilton Als and additional text by chorus members Michelle Alexander, Smad Behrangi and Pauli Murray. Members of the International Contemporary Ensemble accompanied the chorus.
A year-long series of performances, Silent Voices culminates in a world premiere May 12-13 at Brooklyn Academy of Music. The project is presented in conjuction with BYC's artist residency with WQXR/WNYC.
Listen to the full concert, including the spoken-word text, at the top of the page, and individual pieces below.