New York Now
Listen: Steve Reich's 'Drumming' with Ghanaian Master Gideon Alorwoyie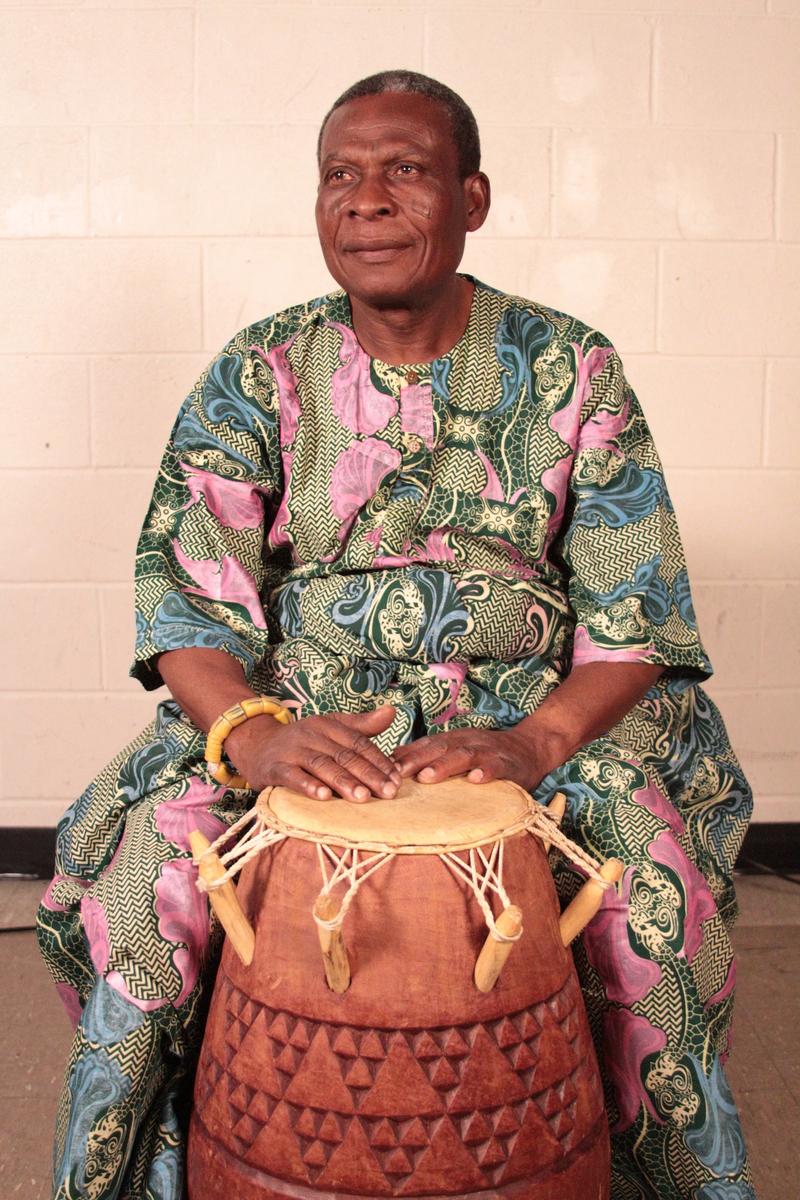 On December 10th, Ghanaian drummer Gideon Alorwoyie and members of his ensemble joined Mantra Percussion to celebrate Steve Reich's 80th birthday year at National Sawdust. Co-presented by World Music Institute, this sold-out performance featured traditional Ghanese music alongside excerpts of Reich's 1970-1971 masterpiece Drumming.
In 1970, Reich traveled to Ghana to study with Alorwoyie, the former chief "master drummer" of the Ghana National Dance Ensemble. Currently director of the University of North Texas African Percussion Ensemble, Aloroyie is the High priest of the Yewe Cult of the Ewe people in southeast Ghana, for whom drumming is closely intertwined with spiritual practice.
The visit inspired Reich's Drumming and the work is widely regarded as some of the most groundbreaking music of the 20th Century. 
Program: