New York Now
Listen: Tan Dun and Friends 'From China to New York' in Music and Conversation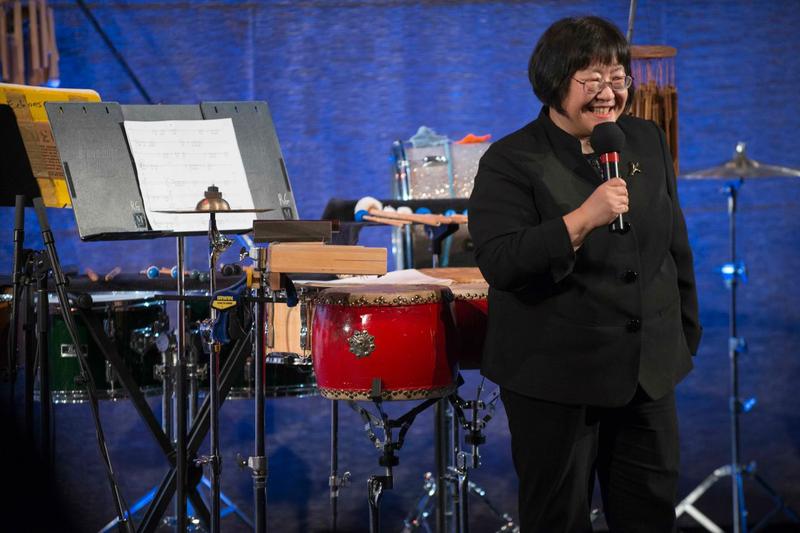 On Jan. 10, Grammy Award-winning composer Tan Dun hosted an evening of music and conversation with fellow noted Chinese-American composers Chou Wen-chung, Chen Yi and Zhou Long from the New York Historical Society.
The event entitled "From China to America: A Musical Journey with Tan Dun and Guests" focused on the personal narratives of the four celebrated artists, and the nature of the immigrant experience as part of the Historical Society's "Chinese American: Exclusion/Inclusion" series. 
The evening was also a tribute to Chou Wen-chung who is most known in the West arguably as a composer who also served as the longtime assistant and confidant of Edgard Varèse. During his tenure at Columbia University, Chou was instrumental in allowing many prominent Chinese composers to come to the U.S. to study, including Bright Sheng, Gen Gan-ru and the three composers who shared the stage on this night. 
Musicians included cellist Maya Beiser performing the world premiere of Feige by Tan Dun as well as The Tree of Sound from the composer's large multimedia work The Map; the Ying Quartet performing Zhou Long's Song of the Ch'in and Chen Yi's Shuo, and Talujon Percussion Quartet performing Chou Wen-chung's Echoes from the Gorge. 
Program:
Enjoy a slideshow from the evening: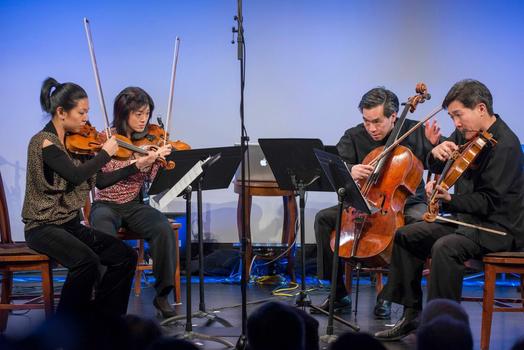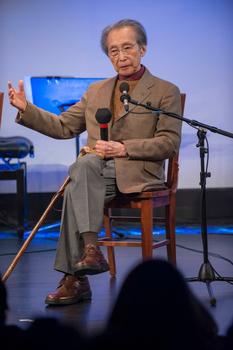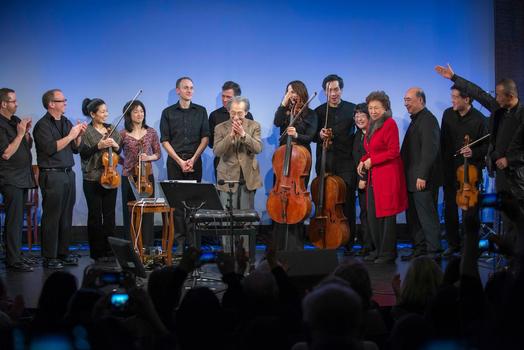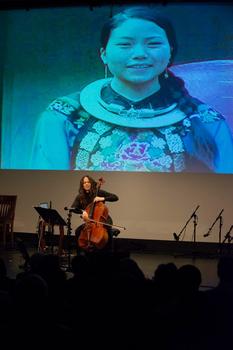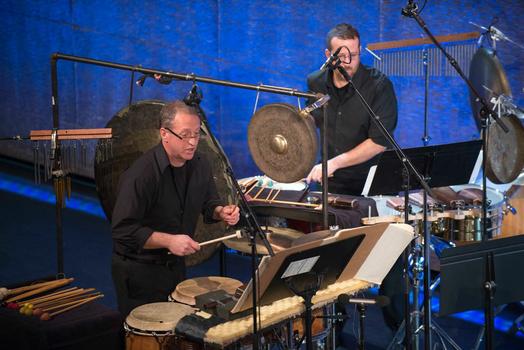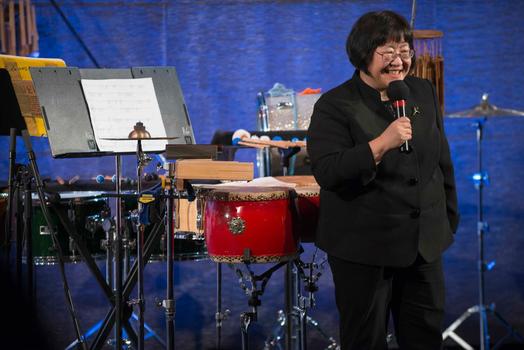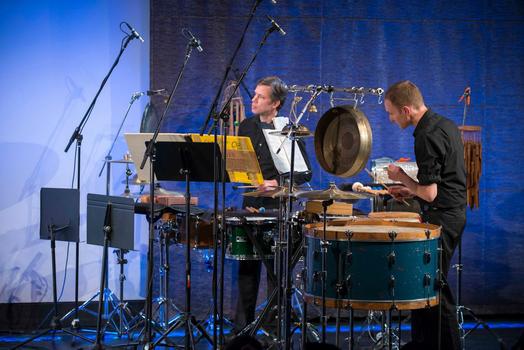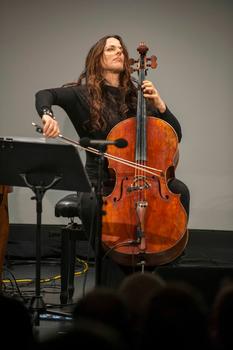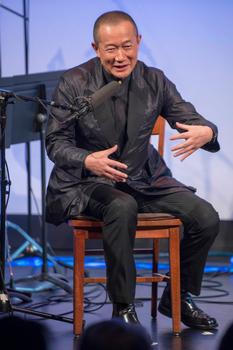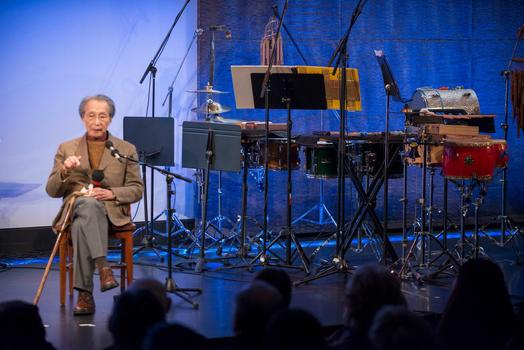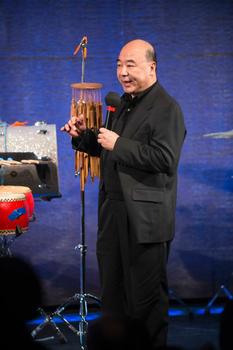 of