New York Now
Listen: World Premiere of Edward T. Cone's Symphony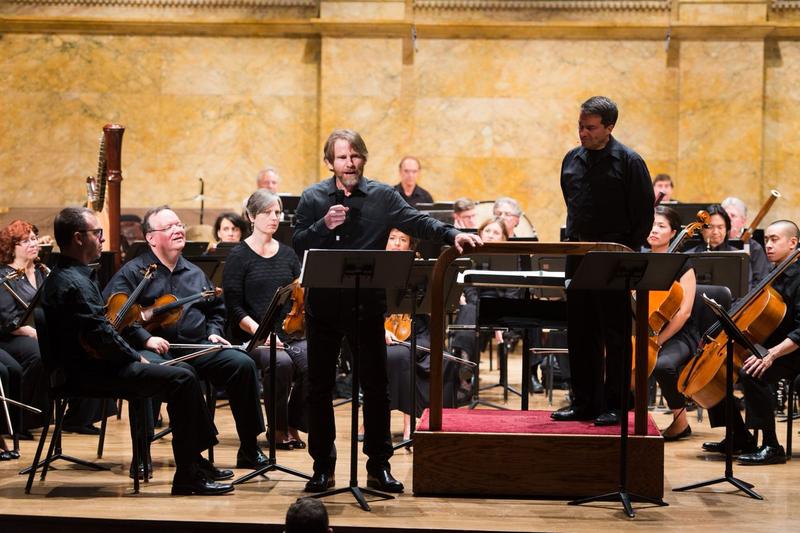 Listen to Q2 Music on Tuesday, April 21 at 8 pm for the world premiere of Edward T. Cone's Symphony (1953), performed by the New Jersey Symphony Orchestra last summer at Princeton University's Richardson Auditorium as part of the New Jersey Roots Project, which celebrates composers born in New Jersey or influenced by their time spent in the Garden State.
Edward T. Cone (1917-2004) isn't the most often-heard name in modern music, but his impressive catalog of works and important position in the growth of Princeton's composition program makes a case for wider recognition. He was, along with Milton Babbitt, one of the first to earn a graduate degree in music from Princeton, and he taught at the university from 1948-1985. He also authored two influential books about Western music: Musical Form and Musical Performance (1968) and The Composer's Voice (1974).
This performance dating from July 18, 2014 is one of two performances tied to the inaugural NJSO Edward T. Cone Composition Institute, both hosted by Steven Mackey and performed by the New Jersey Symphony Orchestra under the baton of Jacques Lacombe. The other concert, streaming Tuesday, April 28, features world premieres of works by Institute composers.