Listen: yMusic and Son Lux's 'First'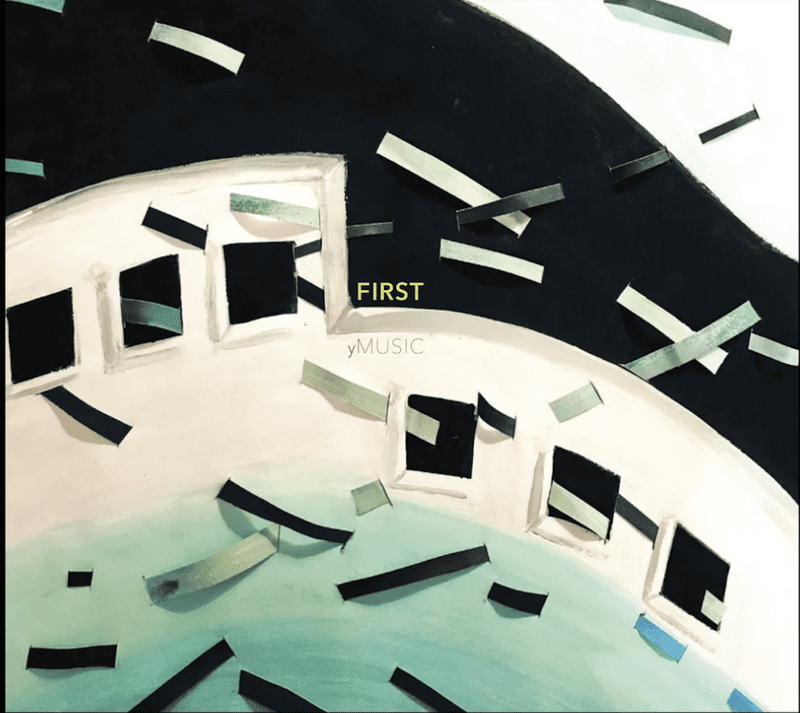 "Crossover" efforts to serve pop-music audiences a classical side have flooded the market over the last decade or so, with questionable effectiveness. But as a refreshing foil to some of the more commercially craven attempts (life's too short to name names), a cadre of genuinely un-genre-bound, insatiable-eared artists have successfully united the energy of jazz, folk and rock music with the technical rigor of classical composition. At the forefront of this class of musicians since 2008 has been the New York City sextet yMusic. Witness their compelling 2011 debut album, Beautiful Mechanical, which featured collaborations with indie luminaries Shara Nova (My Brightest Diamond), Annie Clark (St. Vincent), and Son Lux alongside music by Judd Greenstein, Gabriel Kahane and Sarah Kirkland Snider.
For its third album, First, yMusic focused its collaborative energies on Son Lux (aka Ryan Lott), who composed Beautiful Mechanical's title track, and producer Thomas Bartlett. The record is a dynamic testament to what's possible when simpatico artists get in a room together and get to work – and, in this case, in a hurry. First is the fruit of two days of rehearsals, two days in studio, and one day of post-production. The result is a palpable urgency and spontaneity in the album's sound.
yMusic's instrumentation – violin, viola, cello, flute, clarinets and trumpet – provides an attractive palette of bright colors and high frequencies. (So does the low end get its due: dig the bumping cello-and-bass-clarinet moto perpetuo in Bows.) Sustained melodies accented by skittish figures abound (Eleven, Sunset Boulevard). Elsewhere, First is quietly introspective, as in Memory Wounds and I Woke Up in the Forest, whose sparse melodic material leaves room for ravishing textures to develop.
Per its liner notes, "the familiar structure of the album" – eleven tracks, 40 minutes, conceptually divided into Side A and Side B – "makes it digestible. Far more so than a traditional, 40-minute Classical work comprising 3-4 related movements." Haydn, Glass, et al. might object, but never mind: the creative approach to First, without question, succeeds. What would be Side B features the album's downtowniest new-music trappings, and its strongest offerings: the riotous Quicksand Race; the prepared pizzicati strings underpinning impish wind interjections in Trust in Clocks; and the ethereal mist of Mended Vespers.
yMusic: First
Communal Table Records | Released Feb. 17
This audio is no longer available.